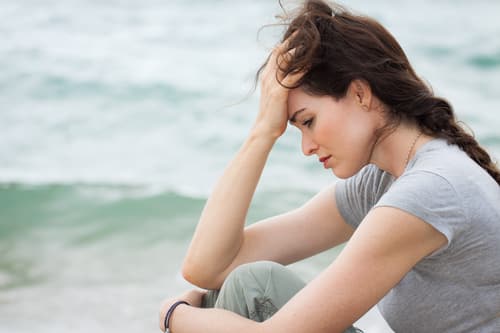 Grief has so many layers to it. For example, death, divorce, and trauma create their own special types of grief. And while there is a common process we go through, we do it at different times and stages, with differing degrees of intensity.Some people say there are five stages of grief, while others list up to nine stages of grief. Basically they encompass these stages:
Shock
Denial
Anger
Bargaining
Depression
Acceptance
If all of these stages are not fully processed and extinguished, then grief can lead to other problems. While the above mentioned circumstances are tragic and not to be minimized, there are definite ends that help you start the healing process. You can find closure, as the saying goes.
However, for some people there is no end. They're in relationships where they choose not to seek a divorce or separation. If you're in a committed, yet very tough relationship that produces ongoing or unremitting grief, then it becomes a real challenge to preserve your identity and sanity.
There are so many unique levels to grief when you live with loved ones on the Autism Spectrum Disorder Spectrum. Even if they're high-functioning autistics, their brains won't let them make the connections that create empathic feelings and behaviors. So when you continue to live with your Asperger partner, you keep triggering the loss. You feel it over and over again. This has been defined as "Ongoing Traumatic Relationship Disorder".
There is the grief over the lost dream of a relationship with an empathic partner.
There is the grief from chronic verbal abuse.
There is the grief of raising your children in the chaos of the relationship.
There is the grief of never being able to have a voice in your life.
There is even the grief over never being able to help your Aspie know that there is more, so much more to love and relating.
If this describes your situation, I urge you to find a support group. There are relationship survival skills that can help you cope and even thrive in these adverse conditions. Many of my books share real life vignettes of people coming to grips with this issue.
If you're a member of my Asperger Syndrome: Partners and Family of Adults with ASD Meetup, please sign up for the low-cost video conference, "Surviving Unremitting Grief" on Thursday, January 17th at 4:00 PM PT and again on Wednesday, January 30th at 10:00 AM PT. Know that you're not alone; that unremitting grief is a normal outcome of these very tough relationships.