Complex Relationships
No two people on the planet have the same fingerprints, which means that you and your loved ones are as different from each other and the rest of the world as your unique fingerprints. My job as your psychologist is to get to know the unique you and those with whom you are in a relationship. That's absolutely the only way to design a solution that will work for you.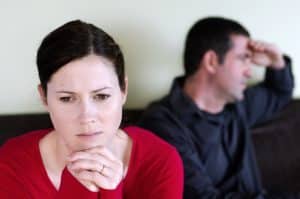 While you may not find a category that fits you on my services menu, you can trust that I specialize in complex marital/couple and family configurations for a reason. The key to successfully breaking up the knots that bind you to an unsuccessful life or relationship is to go way beyond conventional diagnosis and psychotherapy (which you may already know doesn't work for you). The solutions to your problems emerge from changing the way you take charge of your life and how you interact with others.
I wont go into great detail here, but some of the other areas that contribute to complex relationships are listed below. After 40 years as a psychologist, I know quite a bit about these topics and how they weave together into your life.
I hope to hear from you. Whether you join me in therapy (video or old-fashioned sit on the couch therapy) or through one of my online education services, I want you to know you are not alone.
"Your caring, your generosity, your commitment, your sharing of both your knowledge and real life experiences, have helped me to relate to caring for other and, more importantly, for myself."