Video Therapy or Video Education
Are you an American living overseas? Video therapy, or consultation with Dr. Marshack might be the answer you're looking for. Dr. Marshack has a world-wide following, after nearly 40 years working with those in complex relationships. By talking with someone from home, you can eliminate language and cultural barriers, and get to resolutions much faster.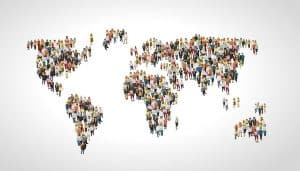 You may be dealing with the challenges of adjusting to life in a foreign country, or helping your family to do so. Perhaps anxiety or depression is surfacing and it's time to manage it better. Is communication breaking down with your spouse? Or you may want to take a deep dive into one of Dr. Marshack's specialties:
"Asperger Syndrome" or High Functioning Autism
Codependency
High Conflict Divorce
Empathy Dysfunction
Entrepreneurial Couples
Learn more about one of three options for Ex-Pat support: Video Therapy, Video Education, or Dr. Marshack's private online membership group, ASPERGER SYNDROME & RELATIONSHIPS: Life With an Adult on the Autism Spectrum.