Asperger Syndrome: Partners & Family of Adults with ASD
If you are a Neuro-Typical (NT) partner, family, or friend of an adult with high functioning autism, our private MeetUp group is a lifesaver. Please know that you are not alone. I want to hear from you.
With members all over the world, we meet in local face to face groups, international teleconferences, intimate video conferences, and even one-on-one video conferences with Dr. Kathy, if you like. No matter where you live in the world you can meet others who understand because your voice matters. See our schedule on the Coming Events page.
I offer this Meetup Group for those who want the personal touch of meeting face-to-face with others who are living with these complex relationships. If you have recently discovered that your partner or family member is on the Autism Spectrum, this Meetup group may help.  Learn more about this private MeetUp group by visiting our website, "ASPERGER SYNDROME & RELATIONSHIPS: Life With an Adult on the Autism Spectrum."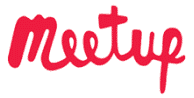 Local Event Organizers arrange for members to meet for lunch or coffee in your community. Although our Event Organizers are volunteers and are not professional mental health professionals, they are members of our main group, ASPERGER SYNDROME & RELATIONSHIPS. Many new members find it very beneficial to meet with other more seasoned members who understand and want to help each other.
In addition to the face-to-face Meetup, a free one-hour monthly group teleconference with Dr. Kathy is another way to begin to uncover the mysteries of this complex relationship you live with.