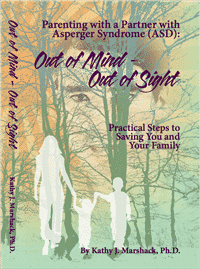 Why do those with
Asperger's Syndrome
act the way that they do? Why can't they connect with the feelings of others? Science is unlocking the key to understanding these questions about Asperger
behavior
.
Our brains have an amazing intricate and complicated connection of circuits. If one part doesn't work correctly, the system it's connected with malfunctions. Take for example, just a few of the connections that needs to be made for the empathy circuits to work.
One area of your brain, the medial prefrontal cortex compares your perspective to another person's. Another area, the dorsal medial prefrontal cortex, helps you understand your own thoughts and feelings. Yet, it's the ventral medial prefrontal cortex that registers how strongly you feel about something. Still another area, the inferior frontal gyrus helps you recognize emotions. Stick with me here, we're not even half way through the list of connections that must be made to complete the empathy circuits.
Next, we have the area of the brain that is activated by the pain you feel or that you observe in others. That's the caudal anterior cingulate cortex. But the tricky part is that it doesn't tell us how to respond to that pain.
Add to the empathy circuits the anterior insula, which is involved in bodily self-awareness, and the right temporoparietal junction that governs judgment of someone's intentions and beliefs.
And we can't forget the amygdala because, when prompted by the fear response, we look at someone's eyes to discern that person's emotions and intentions. Are you seeing why people with Asperger's Syndrome struggle. Don't they generally avoid eye contact? Think of all the information that is lost by not looking someone in the eyes. 
And the list goes on, including the parts of the brain that make the connections and attach meanings to our emotional responses. If a part of your brain isn't telling you why and how to react, you'll lack
empathy
.
If you've been putting off getting a copy of Out of Mind – Out of Sight: Parenting with a Partner with Asperger Syndrome (ASD) because you thought it was just for parents with young children, don't wait another moment. The above information is just a sampling of the science behind Asperger that is explored in the book. If you want to understand your Aspie better, this is a must read.