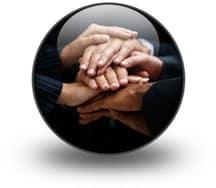 Joining a support group can feel intimidating. The idea of sharing intimate stories with people you don't know can make even the most outgoing person anxious. A lot of times, fear of joining can be dispelled by doing your research to see if the group fits you and your needs.  
Here are a few thing to keep in mind when searching for a support group:
Join Online
Many support groups have websites that include the members, message boards, and meeting information. Joining online before going to the group in person will give you some time to get to know the members and their personalities. You can also get a clue as to what they are discussing and see if it will suit your needs. Don't feel bad if it is not a fit. Remember, this is about you and it's okay to be picky!  
Ask Questions
Contact the group facilitator and ask questions about the group. Think of the questions ahead of time and be specific about what you are looking for. Ask about location, price, meeting format, and confidentiality.    
Avoid Negativity
Look for a support group that is solution-oriented. Having a safe place to "vent" is important but beware of groups that turn into a pity party or a place to constantly spew negative emotions. The goal of a support group is to walk away feeling refreshed. A sign of a healthy group is when there are regular members attending and you see friendships budding. If arguments are a regular feature, then walk away.  
I have been facilitating a support group for the last couple of years – 
Asperger Syndrome: Partners & Family of Adults with ASD
. This group has continued to grow because members realize that in order to cope effectively with their unique situation, they need love and support from others who can completely relate. I have been receiving many messages from our members sharing their feeling about our group. Here are some of the latest comments:  
"Thank you for this site and your ongoing support. I have only been a member here for exactly one month, but it has meant more to me than all the counseling I've attempted over a 30-year marriage. I just can't emphasize enough what a relief from profound confusion, invalidation, and loneliness this experience of being heard and guided here has been. I think I'm finally making some real progress in regaining myself."

 

"In starting this discussion group, you are truly creating something big. Out of your pain and life lessons, you are giving others life through awareness and the chance to express and feel. . .normal again. Further, your continued presence on this site is amazing since you already have a business to run yourself."

 
Thank you to all who have shown your support to our group. If you are interested in joining, please take the leap! We would love to meet you. Click here for more information about
Asperger Syndrome: Partners & Family of Adults with ASD
.