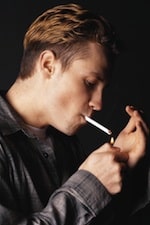 Twenty seven long-term studies show a connection between ADHD and substance abuse. Research shows that someone with ADHD is two to three times more likely to suffer from some type of substance abuse than someone without the disorder. Gender and ethnicity did not change the results. (For more on this study, read
ADHD Linked to Higher Risk of Substance Abuse
.)
This type of research should move parents to pay close attention to the development of their children. If you suspect that your child may have the disorder, it is vital that you take appropriate action and schedule an evaluation. A diagnosis can be made by gathering information from a variety of sources. In the case of a child this is done through a detailed, structured interview with the parents. Behavior rating scales are filled out by parents and teachers to provide information on types and severity of ADD or ADHD symptoms, as well as types and severity of other emotional or behavior problems.
Once a diagnosis has been made, then appropriate treatment can be administered. Therapy is highly recommended for childhood ADHD. In individual counseling, a therapist can help the child learn to feel better about themselves. They do this by helping them recognize that having a disability does not reflect who they are as a person. Over time the therapist can help people with ADD identify and build on their strengths, cope with daily problems, and learn to control their attention and aggression. Taking these proactive steps are vital and will hopefully protect your child from taking the path of substance abuse.
For more information, visit Parenting a Child with ADD.