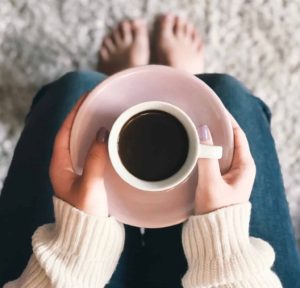 When you discover that your child or partner has "Asperger's Syndrome", it makes you feel utterly helpless. I know, because I'm a trained psychologist, with a master's degree in social work and a doctoral degree in psychology and I still felt that way about my own daughter who, by the age of 14, was officially diagnosed with ASD.
Being a helicopter parent or codependent partner is a natural outcome of the crazy-making AS/NT world. Our natural instincts are to protectively hover over our loved ones, when they have such a serious disability.
The world has come a long way since my daughter was a teen. In January 2020, the American Academy of Pediatrics released a new report summarizing the latest finding and treatment strategies for children on the Autism Spectrum.
A few important points from the report from Psychology Today:
There is a continuous rise in the numbers of children diagnosed with Autism.

About a quarter of children with autism experience a regression in language or social skills (between 18 and 24 months old).

Effective interventions: address specific autism behaviors and identifies triggers for them.

It's important to pay attention to medical conditions that often occur with autism spectrum disorders, but can be treated separately – treating them can improve a child's quality of life.

Seek help and plan for the transition between adolescence and adulthood. This is a very important transition for people on the spectrum.
The report is underlying the importance of seeking professional help and working with a trained specialist to address specific autism behaviors and identify triggers for them. I put these words in bold to make a point.
Along my 40 years of offering professional help for people on the spectrum and their families, I often had people finding me and reaching out because they wanted the best help available and then going with a cheaper and obscure option because it was easier. I never heard back from some, but others contacted me again after some time passed realizing they've done more damage than good to their relationships.
ASD was often misdiagnosed in the past and a general psychologist might not be able to see it. Couple therapy won't help repair an AS/NT relationship if the partner on the spectrum is not correctly diagnosed. Without this, therapy might leave the Neuro-Typical feeling alone and misunderstood. Depression and anxiety are a step away.
If you have a very expensive electric car and its electric battery malfunctions, would you go to the corner shop mechanic who never touched an electric car before? Of course not. You'd look for a specialist. So why would you risk your relationship with a loved one, that is far more precious than a car, to go to someone who never diagnosed ASD before?
From understanding what triggers an ASD meltdown, how to react to a meltdown and how important is self-care when you are in a relationship with a partner on the spectrum, a trained health care professional with years of experience is vital. 
Please seek specialized help when dealing with a partner/family/friends on the spectrum. You can contact me for a video appointment or search for trained help in your area.
A diagnosis of Autism might still not be enough. Some "Aspies" have multiple problems that make their ASD worse. Either way, you need to know what you're dealing with, but it's tough when your partner is terrible at explaining their inner workings. What's most important is to remain positive. It's vital to learn to accept your ASD family member as she or he is.
Making your "Aspie" feel confident and secure in your unwavering love and support is crucial and will act as a buffer against negativity. How do you do that? 
If you are not a member of our private membership group, ASPERGER SYNDROME & RELATIONSHIPS: Life with an Adult on the Autism Spectrum, please consider joining us. We are an international community of partners, families and friends of people on the spectrum. We joined together to learn from each other and tackle the daily challenges you have when living with someone on the spectrum. I'm also giving several video conferences and teleconferences every month to offer professional help to all members at an accessible price for everyone.
If you'd like to learn more of the science behind ASD, download a free chapter from my book, Out of Mind – Out of Sight.