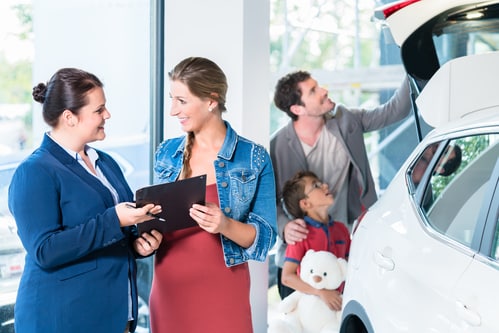 Big corporations spend huge amounts of money to collect all the data they can about your buying and browsing habits. The better they know you, the more they can tailor their marketing message to appear like they really get you, so you trust them enough to pull out your credit card and spend money on their product. Now they are actively using empathy in the creation of their marketing campaigns. While we think of empathy as a means for deeply connecting with another person in a beneficial way, marketers are using empathy as a marketing weapon against us. A number of online article titles that I grabbed from a Google search highlight this point:
Empathy Is the Key To Great Marketing Campaigns – Forbes
8 Genius Examples of Empathetic Content Marketing in Action – Hubspot
How brands are using empathy to enhance marketing – Econsultancy
A Brand's Guide to Empathy: Marketing's Latest Buzzword
Empathetic Marketing: How To Connect With Your Customers …
Empathetic marketing: focus on listening to your customers – Think with Google
How To Do Effective Content Marketing: Use Empathy – Column Five Marketing
To further show how they are using empathy as a way to manipulate us, I stumbled across an article in The Atlantic about a recent Marketing to Moms Conference. According to them, "American mothers are estimated to make the vast majority of household purchasing decisions and collectively spend more than $2 trillion per year." So the attendees of this conference put their thinking caps on to discover what moms worry about. They did this for the purpose of tweaking their ads to make their products appear empathic, as solutions for those specific worries.
But I wonder…would these big corporations be concerned about a mother's worry, if they didn't make money? I don't think so, do you? Their empathy is driven by their own self-interest, which doesn't sound like real empathy at all.
I'm not saying marketing your business is wrong. I do it all the time. But to call it empathy marketing is a misnomer. True empathy, what I like to call Radiant Empathy, is caring for another, without there being an expectation for reciprocity. It's not dependent on getting something back. A person helps another just because it's part of being a good human being, and that feels good all by itself.
As I promised a few months ago, I'm working on an online source so you can learn to enhance your Radiant Empathy skills. While it's taking longer than expected, I should be able to roll it out within the next few months. Does that excite you? Leave me a comment on my Facebook page that you're curious to know what it's all about.
If you live near Portland, OR/Vancouver, WA and would like some 1:1 time for developing Radiant Empathy skills, please contact my Jantzen Beach office and schedule an appointment. I also offer online therapy if that works best for your busy schedule.