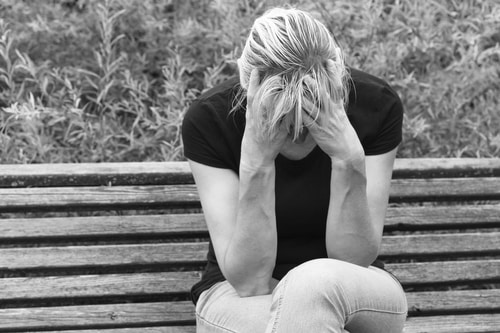 Why are you always tired? I mean, bone weary exhausted? When you live with someone with Asperger's Syndrome, this becomes our normal state. Emotional abuse, lack of respect for boundaries, no reciprocity, fighting for a scrap of time for yourself, and many more issues all lead to a constant state of fatigue.I'm happy to say that many NT's in my Asperger Syndrome: Partners and Family of Adults with ASD Meetup, are actually pretty healthy, because they've learned how to practice self care. (NT refers to the partner without Asperger's Syndrome. It stands for neuro typical.) Even so, fatigue sets in. Why? It's fatiguing because no one is really designed for the daily emotional stress that comes with living with someone who doesn't fully understand empathy. I suspect it takes years off your life.
According to a 2017 study, "Research and insight into NT/AS relationships" by Faaas, Inc and JA Morgan BEd Grad Dip, "fatigue, resilience and (non-productive) coping were all significant predictors of partners' anxiety and depression." (You can read their PDF Report here.)
Interestingly, NTs are not the only ones experiencing fatigue. People with Asperger's Syndrome also experience a great deal of fatigue, because they have to consciously process things with their intellect, as their brain doesn't do it automatically.
If you're a member of my Asperger Syndrome: Partners and Family of Adults with ASD Meetup, I invite you to join the low cost video conference entitled: Fatigue Is Normal in ASD/NT Relationships. It will be help on Tuesday, November 13th and again on Tuesday, November 27th. In this video conference, we'll get serious about self care and practice boundary setting. Setting strong boundaries with our Aspies is as important as taking time out for yourself.
Would you like personalized help in developing boundaries in your relationship? If you live near Portland, OR/Vancouver, WA please contact my Jantzen Beach office and schedule an appointment. I also offer online therapy if that works best for your busy schedule.