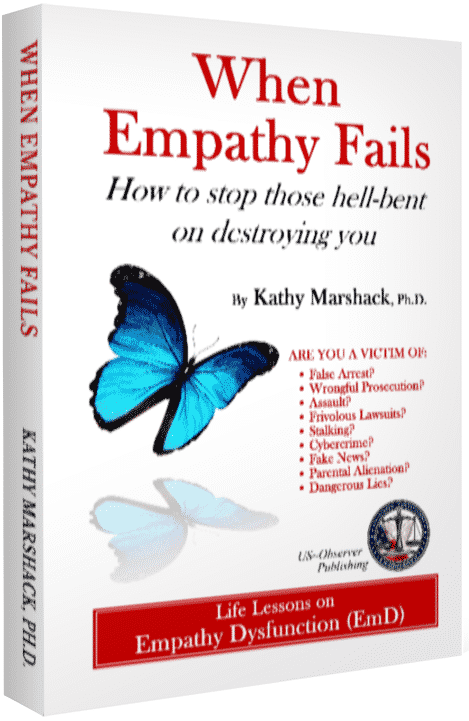 Over a decade ago, it felt like my life turned into a nightmare of intrigue not unlike a Hollywood crime mystery script. I felt like Julia Roberts in the movie "The Pelican Brief," wondering how she'd gotten herself into such a mess, being forced to learn on the fly how to protect herself from a group of unscrupulous conspirators.
In my case, it wasn't a fictional plot. It is a true crime story about a suburban mom in the eye of a perfect storm of greedy neighborhood bullies wrongfully enlisting the aid of pawns — several of them elected — in judicial, legal, and law enforcement systems.
My decade from hell began with a sad, but not uncommon, divorce story. My scorned husband used parental alienation to harm me. His efforts were effective. Neither of my daughters has spoken to me for years. Following the divorce, I was besieged by a host of unethical and absolutely selfish power brokers, who stirred up a hateful and destructive mob.
Sadly, my daughters are also among those who were victimized by the perfect storm of dangerous players in our lives. In turn, my two girls victimized me. That's why the first chapter of my new book is entitled: "No One Calls Me Mom Anymore." You can read chapter one for free by downloading a copy here.
For years, I've puzzled over what toxic people have in common. It finally occurred to me that all of them have one thing in common: deficiency in empathy to some degree or another. This was my "Eureka" moment! It made everything clear.
Next, I had the revelation that I could categorize empathy dysfunction into various levels of empathy (or non-empathy). My hunches and hard work had begun to take shape and culminated in my designing the Empathy Dysfunction Scale (EmD).
I've already introduced you to EmD-5 Radiant Empathy, in an earlier blog post that described it as "the ability to care for the feelings and thoughts of others without any need for reciprocity. It takes a lifetime to develop Radiant Empathy because it's the combination of a healthy brain and life experience."
My new book, When Empathy Fails – How to stop those hell-bent on destroying you clearly defines the six levels of empathy, from EmD-0 to EmD-5. (It will soon be available in Kindle and print editions on Amazon. Sign up for my newsletter, so you're notified right away.)
The most important thing I want you to take away from reading Chapter One "No One Calls MeMom Anymore," is how to spot people with Empathy Dysfunction, and then stop them dead in their tracks, using the tools that worked for me — before they damage you or your loved ones.
Eventually, I came out on the other side of it all, triumphant and at peace. So can you. Be sure to download your free chapter today. After you read it, please visit my Facebook page and tell me what you think.