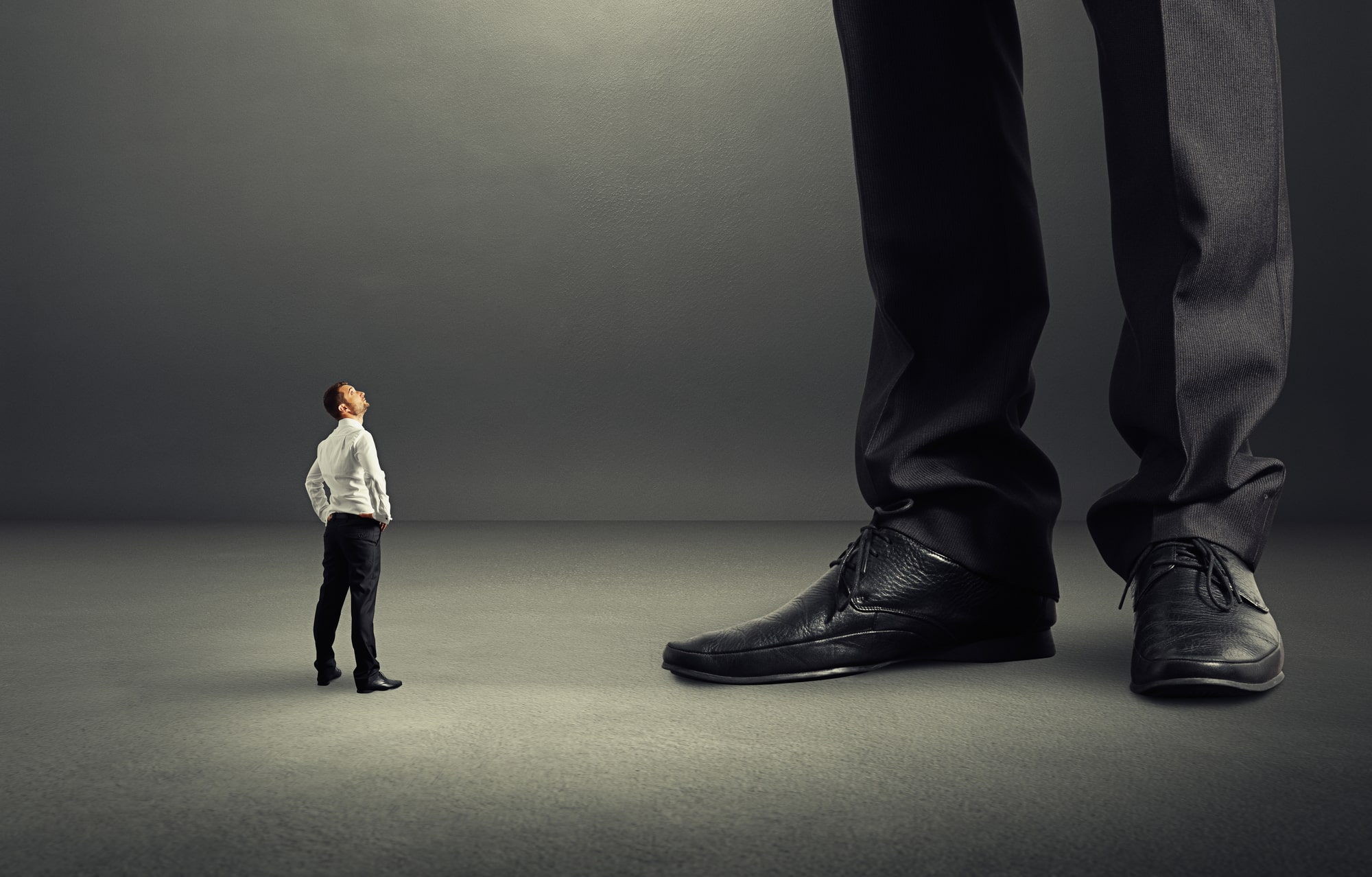 There are narcissists everywhere and they fall on a spectrum. At one end of the spectrum is the charismatic leader who, besides an inflated ego, isn't that hard to manage. On the other end is an individual who genuinely has Narcissistic Personality Disorder. This person is manipulative and easily angered, especially when they don't get what they consider to be enough praise and attention.
It's one thing to deal with a narcissistic boss at work. Theoretically, at the end of the day you can leave him behind and focus on your own life and family. Things get trickier when the narcissistic boss runs the family business. You can't just leave that work and enjoy your family – they are your family.
So how can you cope when there is a narcissist running the family business?

Assess if the person truly is narcissistic. Narcissists have an egotistical preoccupation with themselves, their preferences, their needs, and their successes. But just because your family member in charge demands respect or sometimes enforces policies you don't like, it doesn't make them a narcissist. However, if they are completely absorbed in themselves, especially to the detriment of others, you are likely dealing with more than just high self-esteem.


Look for the root of the problem. Did this person have to overcome extreme trauma or hardship to get where they are today? Often a "survivor entrepreneur" will manifest narcissistic tendencies born from their circumstances. They had to depend on themselves to such an extreme degree to overcome poverty, lack of parents, illness, or disabilities that they have trouble giving other people a role in their success. Sometimes this quality is an extreme reaction to feelings of vulnerability. If you look honestly at a person, you will likely be able to find something that contributed to the development of their me-first attitude.


See the good. The traits that make a narcissist difficult to handle are likely the same traits that drove their success. Appreciate the good things they do and the ways in which they are making the company succeed. If you can re-categorize their traits as positive instead of negative it will go a long way toward making them easier to deal with.


Communicate openly and honestly. I say this regularly, but it bears repeating. When you work with your family, unresolved emotions can complicate the business relationship. Families in business together need to take the time to communicate regularly, openly, and honestly. You may need to express how their actions make you feel. Even if they don't respond well, it will help you feel better to take a stand for yourself. (If you're too afraid to speak up, then it's time to get professional help from a therapist.)


Focus on yourself. You can be happy if you keep your focus on what you can control, not what you can't. You can't make your family member change their personality. But you can continue to work on yourself. It's not easy when it comes to a family business but remember that sometimes the healthiest choice is to walk away. You can work elsewhere!
Someone with Narcissistic Personality Disorder has severe Empathy Dysfunction (EmD). This is characterized by an "all-about-me" attitude. It manifests as thoughtless, self-absorbed behavior, and rends contemptible harm. My upcoming book delves into Empathy Disorders and what you can do to protect yourself from people who can't or won't demonstrate empathy. To stay up-to-date on it's release sign-up for my newsletter.
If you are dealing with a person with extreme narcissism, you would greatly benefit from therapy, as an individual or as a family group. Please contact my office. I have an office in Jantzen Beach and offer online therapy if that's a better option.