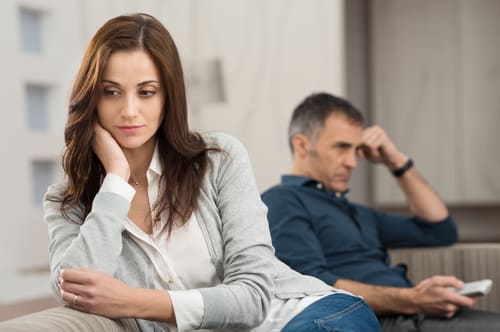 When you fell in love with your life partner, you, no doubt, had expectations that your emotional and physical needs would be met. As you got to know each other, you opened up and talked. You were on your way to building emotional intimacy. When you began a life together, you felt loved and wanted. But what do you do when your life dramatically changes on you? Is there any way to cope when you feel like you're married to Dr. Jekyll and Mr. Hyde?
That's the life many of my Neuro-Typical clients live. They often describe their relationships with their Autistic loved ones as feeling one-sided. It's odd isn't it that our "Aspies" don't feel the same way? As long as their needs are met, they don't seem to notice that we're lonesome, sad, or frustrated. Worse, when we try to explain how we feel, they draw a blank look or get defensive. Once again it's one-sided…and not in our favor.
So how do you know if you're in a one-sided relationship?
You have to initiate conversation.
Your partner takes, without giving.
You give up your friends for his or quit socializing altogether.
You apologize for things you shouldn't have to.
You're always soothing ruffled feathers.
You justify his behavior to friends and family.
You never feel peace, but you're always walking on eggshells.
You're made to feel like you're a burden or an afterthought.
Your loving gestures aren't reciprocated.
You feel alone.
Feeling like your relationship is one-sided doesn't necessarily mean your partner doesn't care about you, in his or her own way. Lack of empathy is the reason for this one-sidedness, but that reason isn't comforting is it? Instead we need tools for interacting with our "Aspies," since they aren't wired to connect. We also need tools to keep from going crazy over these one-way relationships.
One of the necessary tools is our Asperger Syndrome: Partners & Family of Adults with ASD group, where you can at least connect with others who get it. Support is essential to your mental health. But there are other more direct tools too. There are ways to problem solve with your ASD loved ones, even if their default mode is one-way.
If you prefer one-on-one counseling,  I offer online therapy if that works best for your busy schedule. Please reach out for help. You are not alone.