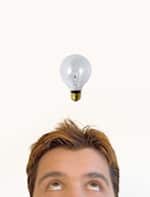 In grade school art class we learned that our crayon box had primary colors and secondary colors. The primaries are red, blue, and yellow. When you start mixing these colors together you get the beautiful rainbow of endless colors. But what does this have to do with emotions?
A recent CNN article by Jacque Wilson explains that until recently, scientists classified happy, sad, fearful, angry, surprised and disgusted as the six basic human emotions. While scientists aren't sure if it's biological or learned, we use the same facial muscles to express these specific emotions.
In a new study, Aleix Martinez, associate professor at Ohio State University, and his colleagues have identified 15 additional "compound emotions". He explains why this is important: "The problem with (only having the 6 basic emotions) is that we cannot fully understand our cognitive system … if we do not study the full rainbow of expressions that our brain can produce."
How does this research on facial awareness benefit us? Scientists plan on using these new categories while mapping out the brain activity of those who suffer from schizophrenia, PTSD, and autism spectrum disorder. By identifying the genetic and chemical changes in the brain, they can develop better therapies and medicines to treat these mental disorders. Also, by teaching those who lack facial perception (mind blindness) to recognize these additional categories of emotions, imagine how much their social interactions will improve.
Japanese engineers are also applying this to computer science. They are already working on creating a robot that reads facial expressions and thereby interacts naturally with the elderly, since there is a deficit of young caregivers.
What are these "compound emotions"? "Happily surprised", "happily disgusted", "sadly fearful", "sadly angry", "sadly surprised", sadly disgusted", fearfully angry", "fearfully surprised", "fearfully disgusted", angrily surprised", "angrily disgusted", "disgustedly surprised", "hatred", "awed" and "appalled".
How good are you at recognizing facial expressions? Check out the faces in the CNN story and see if you can identify the compound expressions that have recently been classified.
Are you dealing with an ASD family member and are experiencing difficulty with communicating your emotions? Please reach out to a trained mental health professional without delay. If you live in the Portland, Oregon/Vancouver, Washington area, please contact my office to schedule an appointment.