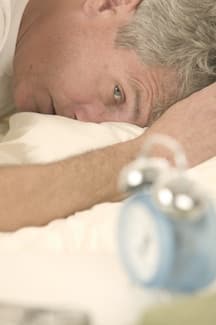 "Get a good night's sleep. Things will look better in the morning."
It's cliché advice, however according to recent studies, sleep therapy can help treat depression. The New York Times article,
Sleep Therapy Seen as an Aid for Depression
, reports on studies that are utilizing a type of talk therapy for insomnia.
The research team at Ryerson University in Toronto found, "87 percent of patients who resolved their insomnia in four biweekly talk therapy sessions also saw their depression symptoms dissolve after eight weeks of treatment, either with an antidepressant drug or a placebo pill — almost twice the rate of those who could not shake their insomnia". This agrees with a pilot sleep study conducted at Sanford.
Does it matter which comes first – depression or insomnia? Not really. The important point is that they both be addressed and treated at the same time. In this recent study this duo-treatment routine produced a full recovery for about 40 percent of patients.
Sleep therapy or cognitive behavior therapy for insomnia (CBT-I) teaches people to establish and stick to a regular wake-up time, avoid daytime napping, and reserve bedtime only for sleeping, not watching TV snacking, reading and so on. Dr. Carney, lead author of the Ryerson report, said, "Curb this idea that sleeping requires effort, that it's something you have to fix. That's when people get in trouble, when they begin to think they have to do something to get to sleep."
I'm thrilled that doctors are beginning to investigate the effects of treating sleep problems and mood disorders together. While this still isn't a part of standard treatment, NET practitioners like myself have known for some time that the mind/body must be treated in a holistic manner. If you think insomnia is playing a role in your depression and you want to get to the root of your health problems, perhaps it's time to look into cognitive behavior therapy. If you are looking for a holistic approach to your mental health issues and would like to see a NET Practitioner in Portland, Oregon or Vancouver, Washington, contact my office and set up an appointment.
Do you have questions about how therapy works? See my FAQ page for the answers.