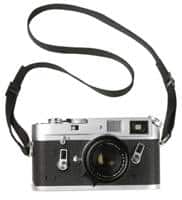 Most people would like to rise above their life and work challenges and make a real difference in the world around them. It's important to all of us that what we do matters, even if we do lead seemingly average lives.
Sometimes, it can be something small that matters the most. Take the story of Leon Ricks, an 85-year-old man who recently died in California. He had Asperger's Syndrome, and even though he had trouble interacting with others socially, he was beloved by his neighbors. Plus he made a real contribution to his community, although it wasn't recognized until he was gone.
Mr. Ricks spent his life walking the streets of his town, Altadena, taking photographs of everything. When his family was sorting through the boxes of photos, they discovered that his lifetime of photography documented the history of the town. So much so that the president of the Altadena Historical Society said his photo collection was "every historian's dream."
What struck me as I read this article was that we all contribute to our communities in one way or another. And if we take time to be grateful for what others do and even what we can do ourselves, it's another way of contributing to society. Especially when we make a habit of expressing our appreciation, it becomes a really valuable contribution. How nice it would have been for Mr. Ricks if he could have enjoyed the appreciation from his town.
Sometimes, though, our thoughts and emotions get out of balance and we don't see things or even the people in our lives in such a positive light. Then it's a good time to seek professional guidance. If you live in the Portland, Oregon or Vancouver, Washington area, and would like to talk about it, contact my office and set up an appointment.