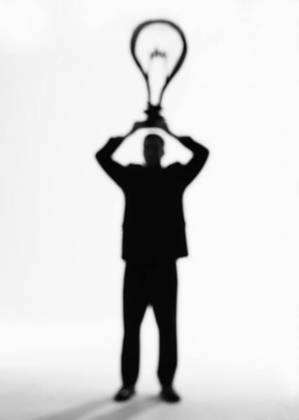 Do you feel like everyone else is creative, but that you're not? True,
some have a greater aptitude
for creativity than others. This doesn't mean, however, that creativity is a rare gift reserved for only a few. Creativity comes when you learn to look at the world in a different way. You see relationships between things that others can't see.
Learn all you can about your chosen topic.
When you know how things work, all the ins and outs of it, you can begin to see it from a variety of perspectives. This can lead to developing an innovative or creative solution, which is particularly
important for entrepreneurs
, since they need a basic understanding of all aspects of their new product, service or business venture. Reading extensively, talking with other experts and customers, attending workshops, etc. will all contribute toward this.
Allow yourself time to think it over
. Let your subconscious mull over everything you've learned. Go for a walk, put on your favorite music, do some gardening, or simply sleep on it. This will allow your creativity to emerge.
Evaluate if your idea is workable and then implement it. You'll need courage, self-discipline, and perseverance at this step because you will most likely encounter setbacks. Thomas Edison said: "Genius is one percent inspiration and ninety-nine percent perspiration. I never did anything worth doing entirely by accident…my inventions were achieved by having trained myself to be analytical and to endure and tolerate hard work." So, be prepared that your ideas may fail several times before they successfully develop into your very best ideas. Perhaps they may even take you in an entirely different direction.
If you find that you're prone to jumping from one project to the next, take a look at my website –
Personal Growth/Gifted Adults
for why this might be happening and how you can develop your abilities more fully. 
If you live in the Portland, Oregon or Vancouver, Washington area, you can
contact my office
and set up an appointment so we can explore this further.