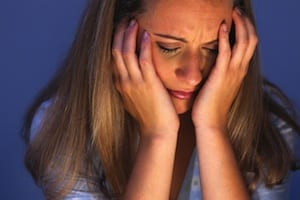 Depression is a real and very serious disease that affects millions. There are many reasons why someone may suffer from depression, but it is important to note that if you have depression it is not your fault. Many tend to think that it is their fault and because of that they are embarrassed and sometimes even shy away from getting proper help.
I wanted to share with you some of the often underlying reasons why someone may have depression. Here are some factors to consider:

1. Gender. Women, regardless of nationality or socioeconomic level, have higher rates of depression than men. This may be in part due to hormonal changes often experienced during the days before menstruation, the postpartum period after delivering a baby, and around menopause. Women are also affected by the difference in their social status from men.
2. Social and economic considerations. Being in a low socioeconomic group is a major risk factor for depression. However, people of all income levels are likely to be depressed if they have poor health and are socially isolated.
3. Severe or chronic medical conditions. Depression follows or is caused by many medications or serious medical problems.
4. Emotional and personality disorders. Chronic depression is a frequent companion to anxiety disorders. Personality disorders, such as borderline and avoidant personalities, appear to strongly predispose people to depression.
5. Substance abuse and addictions. It is estimated that 25% of people with substance abuse problems also have major depression. Internet addiction is a recent phenomenon that may a pose risk for depression as well.
6. Sleep disorders. A study of male medical students found that young men who experience insomnia are twice as likely to suffer from depression at middle age.
7. Family history. A family history of mental illness, especially mood disorders, appears to predispose a patient to the development of depression. Often a combination of genetic, biologic, and environmental factors are at work. Children of depressed parents are at a higher risk for depression and other emotional disorders.
If you or someone you know has depression, seek help. Depression is a disease that can be treated effectively. Click here for more information and depression and available treatments.