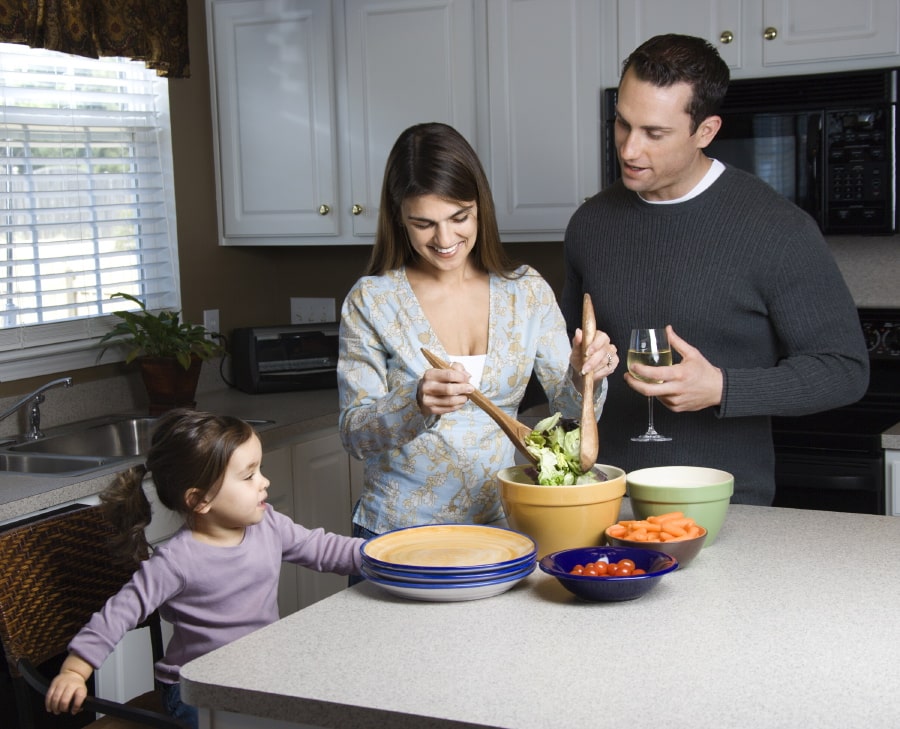 Family
dinner has become a lost tradition. Nowadays family members eat when they want
and whatever they want or they may eat dinner around the television or in their
separate bedrooms. Studies show that eating one meal a day together as a family
can be highly beneficial.
First, it can help the family to eat a healthy and balanced diet. It is
a great way to incorporate fruits, vegetables, and whole grains into your family's
diet. This will also help you to promote the concept of a healthy body image
especially if you have a teenage daughter. You will be able to observe any
unhealthy habits that your children may be developing.
Second, it will improve the family communication. This time is
ideal for positive parental influence. Parents, use this time to talk to
your children about what is happening in their life. Try to ascertain problems
that they may be encountering like peer pressure. Do not use this time for
disciplining. It will turn this enjoyable time into a time of dread.
I highly encourage you to take this counsel to heart and add it to your family
schedule. You will be happy you did. It may take time to make it happen, so
don't give up if it is taking time to coordinate. For more tips on parenting,
visit the Parenting
page on my website. Happy eating!