I frequently hear this comment or another variation: "Aren't we all on a Spectrum?" The answer to the first question is "No." The answer to the second question is "Yes." So let me clear up this confusion.
We are part of something greater than a "Spectrum."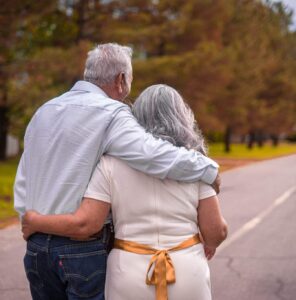 I'll start with the second question first. As human beings, there is a wide range of what is considered "normal" human behavior, including intelligence, physiology, and personality, to name just three. In fact, human beings are really unlike any other life on the planet in this regard. We have hundreds of languages, temperaments, interests, and diets. We can live in a townhouse, near a river, in a sandstone adobe, in a metropolitan area, in the Yukon or the Amazon. Human beings are remarkable in our diversity.
There are even finer distinctions that can be made. If you are playing poker, one person will be able to win with a pair of threes, while another folds their cards when they have less than a "full house." Or some of us have that broccoli gene and we can't stand the smell of broccoli cooking, while others can't wait to eat the savory vegetable.
Another amazing quality of human beings is our ability to transform ourselves. For example, some of us are lucky enough to have inherited the "happiness gene." Yes, it apparently exists and I didn't get it. But what the rest of us can do is indulge in a variety of psychological exercises to increase our happiness potential. We may not see the bright side of a disaster at first glance, but with enough therapy, meditation, prayer, and good healthy living, we can come to appreciate the lessons in our misfortune.
I suppose we can describe this multitude of diverse traits as "a Spectrum" of human behavior, but I think that is selling us short. We are so much more than a collection of traits, great and small. Sure, we can categorize our height along a spectrum of short to tall, but that's where the "Spectrum" analogy ends.
Milton Erickson, M.D. used to remind us that no two people have the same fingerprints (true). DNA researchers tell us that our DNA is remarkably similar to a frog's. Good grief, this leaves us in a pickle if we are looking for a "Normal Human Spectrum." Rather it makes more sense to me to consider people as part of a complex system of interacting systems, producing infinite varieties of Human Beings.
Archbishop Desmond Tutu used to say that we "are made for each other," which has nothing to do with a compilation (or Spectrum) of traits. What we Humans are capable of is coming to know who we are — and who the other person is — by relating to each other as special, unique, lovable gifts from God.
Autism is defined as being "On the Spectrum."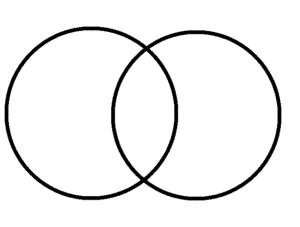 Don't be waylaid by the term "Autism Spectrum Disorder."  While the diagnosis is grounded in scientific research, the term itself (Autism Spectrum Disorder) is just a concept invented by the American Psychiatric Association when they updated their latest Diagnostic and Statistical Manual of Mental Disorders. The term represents what they felt was the "best fit" for the diagnostic criteria. However, It tells you nothing of the complexity of each human being with this diagnosis. It only helps you understand one little part of the complex interacting systems of the Autist's life.
In other words, your Autist is just as complex as any NeuroTypical. In the Autist's Venn Diagram of their interacting traits and experiences, they have a bubble for Autism Spectrum Disorder (and a bubble for their relationship with an NT). For NeuroTypicals, the Venn Diagram includes a bubble for having a relationship with a person with ASD. You can expand this concept exponentially.
Yes, I have spent much of my adult life pondering the components of this diagnosis — and how it affects the quality of life and interpersonal relationships. I do think a diagnosis helps us better understand how our Autists think. And that knowledge is vital to improving our NeuroDivergent marriages and families. In fact, it might even be critical. But it is only one part of the human experience for ND couples.
We are part of something far greater than a or the Spectrum.
If you are following me so far, what you should get is that Autism Spectrum Disorder is a micro concept — a way to categorize a handful of traits and create a diagnosis. But who that person is? — where they fall into the macrocosm of Human Life — well that is for us to discover with them. That's what Desmond Tutu meant when he said we are "made for each other."