It's been a long time since I cried over my children. I have felt sad, shed a few tears, sat quietly as I  watched other parents celebrate special moments. But it has been a very long time since I have felt the deep grief that is stored in the depths of my psyche. I keep it hidden.
But today I cried. I cradled my face in my hands, since there was no one there to hold me. I sobbed and my whole body shook. Wave after wave of grief poured forth — scaring me — soothing me.
I suppose I pretend that I am fine. No one asks me how I am coping. No one seems to comprehend what it is like to be an alienated parent. Most people don't believe it actually. They say silly things like, "I am sure your daughters will come around someday." Or they laugh and say, "Oh my goodness, my Mom sure makes me annoyed too!" But they get to see their Moms on Thanksgiving. I spend every holiday by myself.
It's been 16 years since I have seen Bianca and 8 years since I have seen Phoebe. Both daughters are now in their 30s. I missed the decade of their twenties entirely. My grandson Jameson was only 8 months old when Phoebe screamed, "You'll never see Jameson again!"
I can't tell if my grief is over the loss of my girls, or if it is over how cruel they are. It is confusing. I adored my daughters and threw myself into mothering. It is beyond my belief that my love was wasted. It can't be true, can it?
This is the nature of parental alienation — or rather, where it ends. Profound unremitting grief. The targeted parent can never seem to unravel the tragedy. Am I unlovable? Are my children just brainwashed? Will they come around to the realization that they still have a loving mother? What have I done to deserve this? Is there no way to escape this searing pain?
I am strong and resilient. I find ways to keep the grief at bay. I have long stretches where I don't feel it — so much. But every once in a while it gushes forth – like one of those unpredictable volcanic eruptions. It's not an on-time geyser like Old Faithful at Yellowstone Park. No, it erupts without warning and tears the landscape apart, killing everything in its path. I can't bear it. I want to die.
I saw Bianca's picture today, on LinkedIn. I was having a Zoom call with my website developer. We were discussing some improvements to my website that involved stories of my life with my daughters. My web developer googled Bianca and her picture popped up. When I saw her beautiful face — and she was wearing a cute pink hat — I felt so much love for her. Later when I went to LinkedIn on my own computer, I found that Bianca had blocked my access. I just wanted to see her — to have a little moment with my daughter. But she blocked me.
My colleague googled Phoebe too and found her on Facebook. But again I was blocked, when I tried later. My daughters have gone to great lengths to shun me, to deny that I exist, to cruelly banish me from their lives. Why? If you asked them, I suspect they could not tell you. There is nothing that warrants this abuse, but that is how parental alienation works.
It's not reasonable. It is destructive beyond belief. It is not just cruel to me, to the mother. Like the volcano, it spews scalding hot ash and burns the landscape of the lives of everyone in the family.
The moment I say, "I want to die," I know it is not true. It is just a way of saying that I am in pain. How does a mother live without her children? For the rest of her life? She takes back her life the best she can. She devotes herself to her work and her writing and taking care of her home and her pets. This is my life, if you want to know.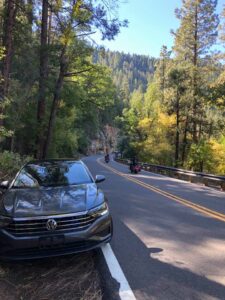 Last week, I attended a professional conference in Sedona. It's a beautiful place, in the high desert, with pine trees and waterfalls and ancient Native American pueblos nearby.  As I pulled my rental car into the B & B, a young employee approached me. He welcomed me and asked if I needed anything. I had rented a modest little cabin next to the rushing stream.
He looked intense as he asked, "What are you here for?'
I answered, "I'm attending a conference. I am a psychologist, so I am attending a professional health conference."
He brightened. "Oh, that is amazing. My name is Edwin. What's yours?"
I smiled. "I'm Kathy, Edwin. Nice to meet you."
I thought the pleasantries were over, but Edwin persisted. "Would you have time to talk?" he asked. "I'd like some help."
I am used to this. I am often asked to help. Out of the blue total strangers seem to recognize that I am a healer. It must be something that I radiate. "Of course I will help Edwin. Let me get settled into my room and I will find some time for you tomorrow."
Edwin beamed a huge smile. "Good night Kathy. Thank you very much," he said.
As it turns out Edwin is 19 years old and has never talked with a psychologist. He wants to break away from childhood trauma. His father is a heroin addict and ex-con. His mother is chronically depressed and in and out of the hospital. He frets over his younger brother who is acting out and following in his father's footsteps. We talked at length over the next few days, but especially on my last day at the conference. I taught him some meditation techniques to keep him calm in the face of his family's distress.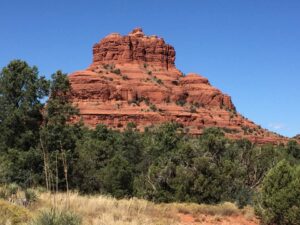 I didn't expect to hear from Edwin again, as I dropped back into my busy week with clients. Now all of my work is remote. Monday morning, I turned on my laptop in preparation for Zoom meetings with my clients — started a cappuccino in my Nespresso machine. Each day is like this — punctuated with snuggling my cats — watching the ocean — doing a few household chores — writing — taking a short stroll on the beach.
By Thursday I learned that God had another lesson for me. God came to me through a woman, who is married to a man with High Functioning Autism (HFA). She is suffering terribly in this marriage due to verbal abuse. She found no solace in her religion, or her therapy, and turned to me when she discovered my books. It is bad enough that the couple now sleeps in separate rooms, but her worst fear is materializing — her children are angry with her for being "mean to Papa."
"I want a divorce, Dr. Marshack," she says. "But I am terrified that I will lose my children. Instead of a divorce, maybe I should just go back to grad school and become a psychologist. My friends encourage me to do this, since they know I've wanted to for so long. But my kids will hate me for this too."
"Whatever you choose to do, Rebekah — it is not wrong to take care of yourself," I said.
"But what if all of my children turn on me? One of them has moved far away and hardly ever talks with me. The youngest is complaining that I am never there for her. I can't believe it since I have been her only parent — really — for years. Her father is all wrapped up in his work, so it has just been me and the children." Rebekah is tearful and distressed as she explains her double bind.
"Of course these are not easy choices, Rebekah. But because of your life and these heartbreaking choices, you would make a good psychologist, wouldn't you? I mean to say that you could reach your clients from your heart, not just your head."
Rebekah looked at me plaintively and said, "But who would trust a psychologist who has lost her own children?"
I smiled at Rebekah — a knowing smile meant for both of us. "Well you know Rebekah — that's my story too. My children have been estranged for years. You already know that, since you've read my books."
Rebekah dismissed my statement quickly. "That's different, Dr. Kathy. You're famous. You've written books." Rebekah gave me a look of confusion as she blurted out this last statement.
Once again I got it. "I know it's hard to believe that you could carry on without your children. I certainly hope you never have to live with the grief I do. However, it's also important to live your life for your blessings, not your fears. Sadly we tend to manifest the worst when we try to avoid our worst fears."
Rebekah wiped tears from her cheeks. "I know Dr. Kathy. You have told me this before. It's just that it is so frightening to be my authentic self when it could be the loss of everyone I hold dear. I wish it were easier."
I left Rebekah with those painful and confusing thoughts. I know we will talk again, as she grapples with a life that she hadn't planned. I wrapped up my work week after that call. But before the day was through, I got a text from Edwin.
"Dr. Kathy, are you still in town?" Edwin asked. "I just had lunch with my Mom and it didn't go very well. Can you help me?"
"Hi Edwin," I said. "No, I am back in Oregon but I am here for you. What's going on?"
"Is it wrong for me not to want to see my mother anymore? It's so hard to be with her." Edwin is young and wanted permission from me to take his next step. But how could I tell this child to never see his mother again?
"Edwin, I suspect your mother loves you very much, but as you have told me she is troubled. I know you love her too or you wouldn't have met her for lunch. It's OK for you to take time for yourself if you need to. Sometimes we love someone so much that it hurts. Give Mom over to God, even if you can't help her right now. Don't stop loving her, but allow yourself time to find your inner strength. Life is a crazy, mixed-up thing isn't it?"
God has a way of reminding me that my life is not a waste — that I am loved — and that there are other mothers' children who need me. – and other mothers too. No doubt I will have more times when the grief over my daughters is unbearable — and I want to die — but what keeps me going is the resilience of young people like Edwin – and the anguish of a mother like Rebekah. Edwin, Rebekah, and I are a team, along with the rest of you who won't let the unbearable grief hold you back from your mission.
---
This blog is very personal to me. I had to write it as a way out of my deep despair recently. It is also an excerpt from a book that I am currently writing. The book is about the devastation in families that occurs when a parent is targeted for parental alienation. I may change the title eventually, but for now, I am calling it "Love Gone Bad."
Please give me your feedback on this blog. And if you are willing to share similar stories from your own life, please do. Only when we are willing to share our fears does it become easier to come to terms with our grief – express our authentic self – and create a radiant life.