Shame in "Aspie"/NT relationships is a sign of codependency where you mistakenly take on responsibility for your "Aspie's" misconduct.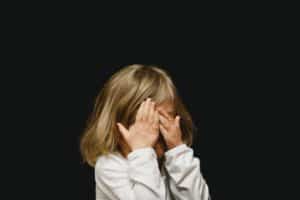 I've written before about "The Shame of Being Married to Someone with "Asperger", where I've talked about the stigma of being labelled "Asperger" or "Autistic", that "Aspies" may fear losing their standing in the community or their business relationships, so they don't want anyone to know of the diagnosis, if indeed they consent to being diagnosed at all. 
This puts pressure on the Neuro-typical family members to hide what their lives are really like. In fact, Neuro-typicals are terrified to come out and talk about their lives. NT family members work so hard to please the person on the spectrum that they aren't able to live their authentic selves. A blog with great resources on this topic is "How to Explain Asperger Syndrome to Others".
However, in this blog, I want to address the "Aspie" blame and shame. I believe this topic needs to be addressed, to be talked about openly so we can start healing ourselves from all past wounds. This is the reason why I've decided to turn this subject into a video conference.
I define "Asperger Syndrome" as an empathy disorder and because of this lack of empathy, people on the spectrum are naturally blaming others for their troubles. It's hard to take responsibility for a misunderstanding when you don't have empathy to put yourself in someone else's shoes or understand someone else's point of view. As a result, people on the spectrum can become manipulative, narcissistic and engage in gaslighting, unless they develop a strong moral code. 
Neuro-typicals can also be blamed for overreacting to our "Aspies". I know I used to be called on the carpet for not "controlling" my "Aspie" daughter's public meltdowns. I was accused right on the spot of being a "bad" mother.
That's where the shame comes in. If you are blamed long enough, and you have made a mistake or two in the relationship, you might take on responsibility for too much and feel shame. Shame is also a natural byproduct of living daily with a blaming spouse or partner or acting out "Aspie" child.
We take responsibility for the harm our "Aspies" are doing, whenever she/he is unintentionally rude to our neighbor or having a meltdown — because somebody has to. But we shouldn't take responsibility or the blame for someone else's actions.
I hope you will join our discussion in our private MeetUp group, "Asperger Syndrome: Partners & Family of Adults with ASD." Don't be afraid to ask for help, it's not enough to understand what's happening to you. You need strategies to take back your life and to know how truly wonderful life can be!