Relationships are hard, in general. Throw out all empathy from one of the partners and you get a whole new mix.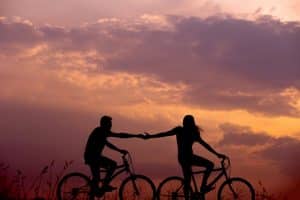 Understanding the Neurotypical – Asperger Relationship is difficult. I wrote a blog about Empathy 101 that expands on this subject of Autism Spectrum Disorder (ASD). Neurotypical persons in relationships with those with "Asperger's Syndrome" expect and need empathy, but they don't receive it from their ASD partners. This makes them feel alone, depressed, and socially isolated. They suffer from numerous stress-related chronic illnesses, because no one really understands what they're going through.
If you're a member of our "ASPERGER SYNDROME & RELATIONSHIPS: Life with an Adult on the Autism Spectrum" community, you probably understand this or you even live in similar environments.
I see it every day in the group and I'm grateful we built this community together to support each other and share our relationship struggles.
One member said:
"I am really discouraged today. I have come to realize that I am married to a man that I will never really know. How do I deal with that?"
While another followed in a similar tone:
"I want/need to find another way…if I engage with him I lose myself, if I disengage from him I am not myself…"
One of the most important things to know about your "Aspie" partner is the quality of empathy is totally absent. Understanding this will help you better navigate your life together and you will be able to direct your energy to better take care of yourself. You are in charge and this thought can feel good.
So how can you help your relationship?
The Art of Detachment in an ASD/NT Relationship
Stop taking it all personally.

Stop worrying if you've covered all the bases.

Stop beating yourself up for your flaws.

Stop expecting more from your AS spouse than he or she can give.
Emotional Self-Care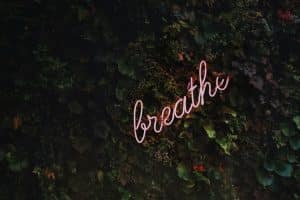 Do all of the healthy feel-good things you can fit into your day. It can be very easy to focus all of your attention on your loved one and leave nothing left over for yourself. Be sure to take time to recharge. In order to give to others, you must give back to yourself. Get involved in what you love doing. Do you like reading or kayaking? Give yourself time for it this weekend.
I also wrote an article with 15 reasons why self-compassion is better than self-confidence. Take a look at it – you might find it useful.
Education
Your partner has just been diagnosed with High Functioning Autism? Find out what you should expect regarding this form of autism. It will help you to better understand the disorder and find ways to cope with it rather than resent it. Find local support groups and engage with other people from your community who are having the same pains as you do.
I am launching a new website soon, called "ASPERGER SYNDROME & RELATIONSHIPS: Life with an Adult on the Autism Spectrum". I'm creating a local and international community where iit is safe to share your problems and you can get the support you need. I will also be guiding your healing process through our community. Don't hesitate to join us once the website is launched (sign up tfor our newsletter to stay up to date).
Because those with Asperger lack empathy, they inadvertently cause others to feel ignored, unappreciated and unloved. Many cope by coming up with an explanation of why life has turned out the way it has. But these explanations change nothing. Everything you talk about should be about what you're feeling or hearing or seeing or smelling right now. Don't analyze. Don't blame others or yourself. Don't judge either. No complaining. No explaining.
Your loved one may already be meeting with someone regarding their disorder, but you may also need additional support as an NT  loved one. If you believe you are ready to seek the assistance of a health care professional and you live near Portland, OR/Vancouver, WA please contact my office or  schedule an appointment at my website calendar. For busy schedules I also offer online therapy.