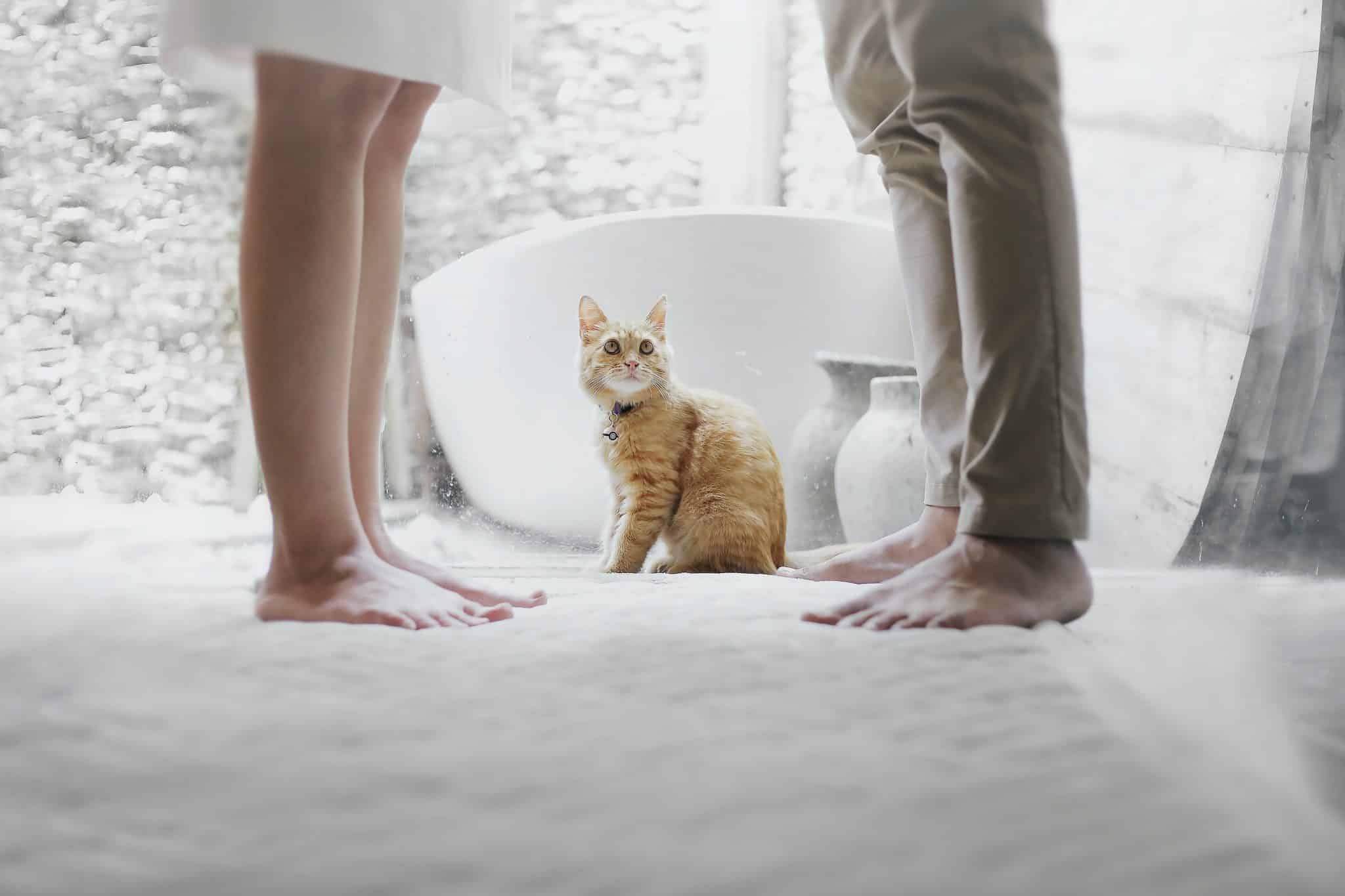 Divorce is a tough subject, but we can't ignore it because it's all too common in "Asperger" marriages. I've heard many times people describing marriage with someone with Asperger Syndrome (AS) is like walking on eggshells. Add that to the "normal" stresses of marriage and it can get to be too overwhelming to deal with. To give you one example: A man with undiagnosed AS often feels as if his wife is being ungrateful when she complains he's uncaring or never listens to her. He knows what he thinks and how he feels, and assumes that she should too. It doesn't even occur to him to understand her point of view, so her complaints bother him. When she asks for clarification or a little sympathy, he becomes defensive because he knows he has good intentions and he resents the pressure. This defensiveness may turn into verbal abuse (and sometimes physical abuse) because he needs to control the communication to suit his view of the world.
No wonder the wife feels like she's walking on eggshells and looks for a way out of the marriage. But that can bring other problems…
What can you expect if you divorce an "Asperger" man? Unfortunately, he probably won't understand why his wife wants a divorce and will become angry. Not knowing how to handle his distress he may turn the energy into revenge. Unfortunately, many high conflict divorces are the result of the negativity and obsessing of the AS partner regarding the wrongdoing he perceives of his NT spouse.
It is likely to be a long, painful, and expensive divorce where all suffer.
On the other hand, some "Aspies" just leave quietly and never remarry because they can't quite figure out how to rebuild a life separately from their former spouse. Some NT former wives report that their former husband even still refers to her as his "wife" years after the divorce.
Many of our Asperger Syndrome: Partners & Family of Adults with ASD members contemplate divorce or separation. Even though our group is extremely helpful, there may come a time when the only way to save your sanity is to consider ways to leave. If you're no longer strong enough to endure the loneliness of being Alone Together, it just might be time to strike out on your own and explore a new life.
I think it can be therapeutic to consider what your life would be like without your "Aspie." It's not necessarily that you should get a divorce, but it gives you an opportunity to think about why you're holding yourself back from the life you're meant to live. Either way, divorce or not, you should be true to your authentic self, shouldn't you?
That's one of the reasons I wrote my book, When Empathy Fails – How to stop those hell-bent on destroying you. The first chapter, "No One Calls Me Mom Anymore" is now available for free download. After you read it, I'd love it if you'd visit my Facebook page and tell me what you think.