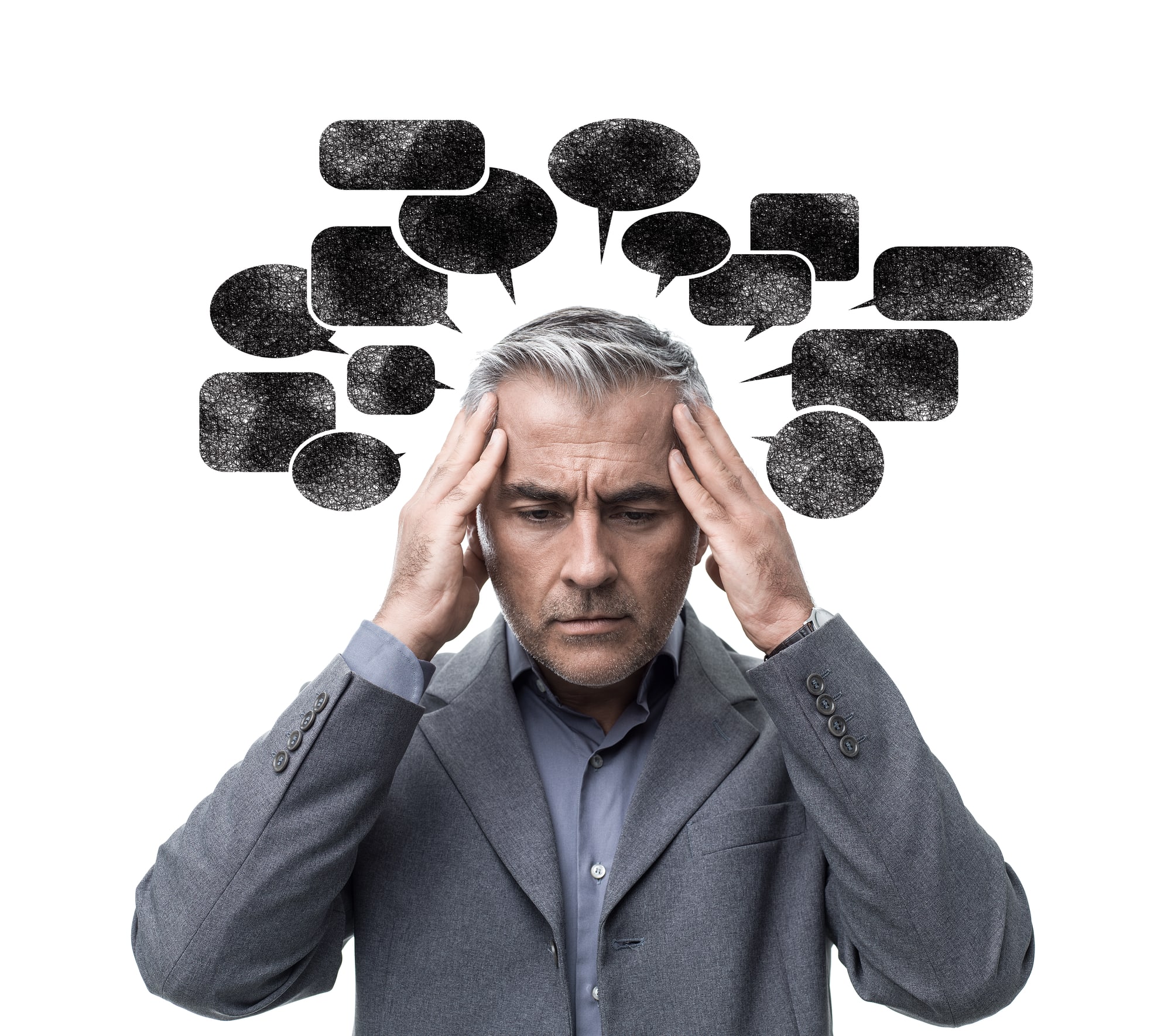 As unwelcome as anxiety is, it is a very normal reaction to stress. There are times when we all feel nervous, fearful, or apprehensive. New experiences where you can't anticipate the outcome, high-pressure situations and stressful events will often cause a measure of anxiety.
Anxiety is often felt physically as much as it is emotionally. It results in physical symptoms like fatigue, headaches, muscle tension, muscle aches, trembling, breathlessness, and nausea. Anxiety can also affect your mood, making you irritable or unable to relax.
The good news is that for many people, anxiety goes as quickly as it comes. Once the stressful event that induced the anxiety in the first place is over, their feelings normalize. They are able to handle the discomfort and uncertainty of anxiety without outside intervention.
But what if your feelings don't normalize after some time passes? What if feelings of anxiety nag at you on a daily basis? You may suffer from an anxiety disorder. How can you tell?
Anxiety disorders disrupt your day-to-day life. Persons who deal with an anxiety disorder struggle with concentration, focus, and sleep. Their feelings are so severe that they begin to affect their work, relationships, and health. Anxiety becomes controlling, debilitating, and inescapable.
Anxiety disorders are persistent. Like I mentioned, normal feelings of anxiety pass relatively quickly. Persons suffering from an anxiety disorder experience severe anxiety for months. The general standard is that if you have more anxious days than not in a six-month period, you may be dealing with an anxiety disorder.
Anxiety disorders defy reason. You've thoroughly examined the situation causing you stress and anxiety. You've determined that your anxiety is more intense than the situation warrants. You know you have good reason to move on and let go of these feelings. But you still can't seem to shake your concerns and anxiety? Something more than "normal" anxiety may be going on.
It must be noted that anxiety disorders are not "personality flaws." They are actually physical brain disorders. People with an anxiety disorder associate a new experience with an old emotional response that lingers in their brain. The previous anxious feelings are now attached to the new, and often unrelated, experience. So even though there's no true reason for anxiety, their brain tells you that there is.
Functional magnetic resonance images (fMRIs) of an anxious brain vs. a healthy brain shows a fundamental brain difference. They show response differences in the amygdale and in the primary sensory regions of the brain, thus supporting the theory that emotional experiences cause changes in sensory representations in anxious brains. This reaction is not something that an anxious person can control. Their brain is literally wired differently.
Do you think you may be suffering from an anxiety disorder? Contact a qualified therapist. They can perform a careful diagnostic evaluation and recommend a course of treatment. Together, you and your therapist can find the treatment and approach that is best for you.
There are measures you can take to relieve some of your anxiety outside of the treatment you are receiving from your doctor. Here are some things that have worked for my clients in the past: