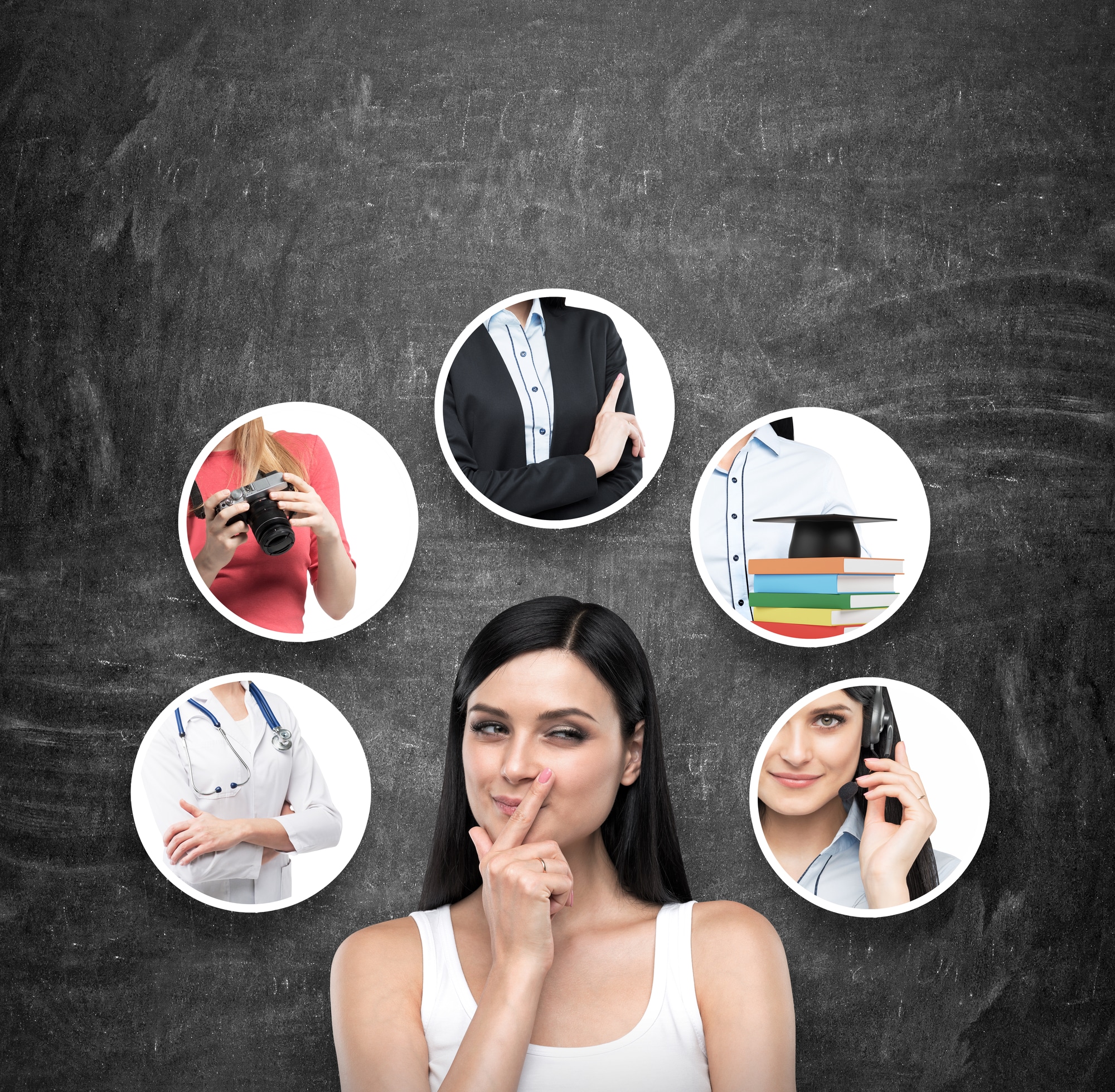 Are you a gifted adult? If so, you probably already know that finding the right career path can be more difficult for you than for others. Why do gifted adults tend to have a hard time finding the right fit for their career?
One reason is that gifted adults often struggle to stick with one thing. Many times they are interested in, and good at, so many different things. This broad range of talents and interests can make choosing and sticking with just one career tricky.
On the other hand, because they do excel at an early age, gifted persons can become over-focused on one particular area of expertise. Family, friends, and teachers notice their abilities and encourage them to pursue that field. Before they know it, they end up on a career track at an early age. This can cut off creative thinking about other opportunities that might better suit their values and personality.
So whether you've jumped from one career to another and can't find the right fit, or you've been stuck in the same old job for years, you might be ready for something new. Life is too short to have a career that leads to dissatisfaction, discontentment and boredom.
Over the years I've seen that many gifted adults find entrepreneurship to be the perfect solution. You may have heard that entrepreneurship is an incredibly challenging way of life. And that is true! It requires a drive, focus, and commitment that many people either don't have, or aren't willing to dedicate to a business. An entrepreneur needs to think outside the box and take risks.

It takes a special kind of person to make a success of entrepreneurship.
But the good news is that the special qualities needed to create a thriving business are exactly what make gifted adults great candidates for entrepreneurship. Entrepreneurs have to adapt to new markets, products, and trends quickly. Entrepreneurs are doing a million things all at the same time, trying to juggle all the parts of their business. They are master problem-solvers and love finding solutions for their business challenges.
So if you are a gifted adult ask yourself: Are you a quick learner? Can you spot trends and movements? Can you complete assignments quickly and efficiently? Do you thrive on solving problems and overcoming challenges? Are new skills usually easy for you to learn?
Does entrepreneurship sound like it might be the challenge you're looking for? Take these steps to start your course toward entrepreneurship:
Look at your circumstances objectively. Don't blame anyone else for pushing you into a career, not pushing you hard enough, or for doubting you. Don't blame your "giftedness" either. You have the power to change yourself and your circumstances when you make a conscious decision to do so.
Identify the right business for you. Maybe you've had business ideas in your head since you were a child. Great! Revisit and explore those childhood dreams. But also give yourself permission to explore. Look at the many different facets of yourself and listen to your intuition. Ask yourself: "What gives me energy?" "What brings me joy?"
Make a plan. A business plan will help you gain clarity, focus, and confidence. Write down your goals, strategies, and actions.
Work out the details. Consider your target audience. Secure funding. Build a support network. Get the word out about your product or service.
After years of rejection and misunderstanding, a gifted adult has much misinformation about his or herself that may even be described as a "
false self
." Through psychotherapy and education about giftedness you can reclaim your true self, find meaning in life and quite possibly create a whole new business enterprise for yourself. If this is something you'd like to explore, I can help you. Please
contact my office
in Jantzen Beach to set up an appointment. If it is better for you, I also offer
online therapy
.