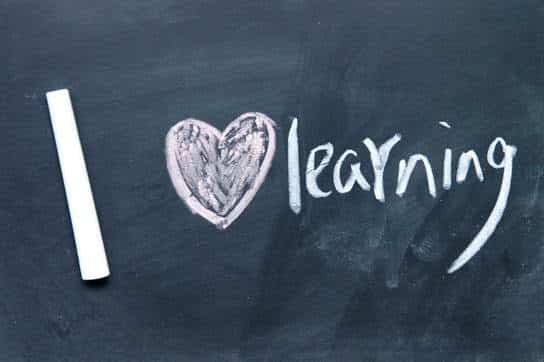 One of my clients, a 10 year old boy, wanted to beat me at Scrabble. Secretly he'd started playing an online word game that he called "Scrabble on steroids." He didn't beat me last time, but he came darned close. His score jumped from an average of the low 50s, to 151! Furthermore, he knew the meaning of the words.As a
psychologist
, I use a variety of less formal techniques such as playing board games with my young clients. My goal is to put them at ease and level the playing field so that they will open up about their problems. I had no idea that this child would develop an interest in words and in competing with me. By the way, he has shown disinterest in reading and is falling behind at school. We shall see if his new love of Scrabble portends improvements at school this fall. I hope so.
This just goes to show that, by sparking desire, any of us can improve the way that we learn. To further illustrate this, a recent New York Times article reports on how Dr. Oakley, co-creator of the popular course, "Learning How to Learn," has helped more than a million students from 200 countries.
Dr. Oakley's lessons are rich in metaphor, which she says helps get complex ideas across, because metaphors use the same neural circuits in the brain as the underlying concept does. It gives your brain a pattern to follow so you can understand the difficult concept more rapidly and easily.
Cognitive scientists show that your brain has two modes of thinking: task-positive networks ("focused" so you can concentrate) and default-mode networks ("diffuse" so you rest and let your brain make connections and attain insight).
To fully engage both modes, Dr. Oakley recommends you set a timer for 25 minutes of "focused" work, followed by a break for "diffuse" reflection. Use the break for taking your mind off the task. Listen to a song, take a walk, do anything that helps you relax. This allows your brain to subconsciously connect the new knowledge with what you already know.
Over time, we all create a mental library of well-practiced neural "chunks" (Dr. Oakley's term for the patterns we impress into our brains). For example, we work hard to learn how to ride a bike or play a musical instrument, and once we know it, we don't forget it. We can do it automatically.
You can build and connect new chunks on previous chunks, so your neural network of automatic patterns keep growing and expanding into more difficult information. For example, elementary math is the building block for Algebra and Calculus. With enough practice, they too can become a breeze for you.
We never want to lose our joy of learning because it contributes so much to our joy of living. If you'd like to learn about how to enhance your potential, consider scheduling an online NLP session with me. It's an efficient technique for being more successful in your chosen endeavors. It eliminates the guesswork as it gives you a time-tested structure to follow for understanding emotions, goal setting, negotiating, problem solving, creativity and more.
Read more on my website: Gifted Adults and NLP.