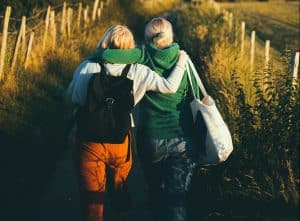 There is no way around it. If you live with someone on the Autism Spectrum, whether a child, or a spouse, or a parent, you are a caretaker. It is not easy! You deserve to know that we appreciate you and all that you're doing. You are not alone in your struggles.But not everyone is so understanding…
How many times have you been told to take care of yourself? As if you have time to actually get a pedicure, a massage, or just a nap, right? How many strings do you have to pull to actually make time for yourself?
It's one thing to put down your foot with an NT family member and demand some time for yourself. Not so with ASD loved ones. If you try the tough love approach with them, there's no telling the damage they can wreak. They don't fully understand their connection to others, do they? It's always up to the Autism caretakers to clear the path.
Did you notice that I intentionally didn't use the word "Caregivers" for this post? Why? I chose "Autism Caretakers" because the process of caring is not reciprocated by our Aspies much of the time. The word "Carers" is appropriate, of course, because it implies neutrality. But don't we often feel like caretakers?
It's time we take care of you! If you're a member of our Asperger Syndrome: Partners & Family of Adults with ASD Meetup, please join us on the free teleconference on the topic of Caretakers Dilemma on Thursday, September 21, 2017 at 2:30 PM. We'll talk about realistic ways to create self-care in an environment where your options are very limited. You can do it with the support of those who care.
If you prefer one-on-one counseling, live near Portland, OR/Vancouver, WA please contact my office and schedule an appointment. I also offer online therapy if that works best for you.