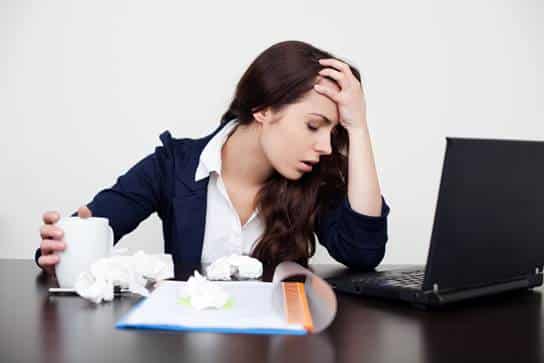 As an entrepreneur, you are used to handling high stress levels. It comes with the job. But what about your employees? They deal with stress, too. High levels of stress can cause or compound a variety of physical and emotional health issues. As a result, stressed-out employees tend to take more time off and be less productive when they are in the office. Their stress can also rub off on you, customers and coworkers.
You may think it's not your job, but savvy business owners recognize that helping employees reduce stress is a top priority. If you work with your family, it is more important than ever to create a positive work environment. The good news is there are many positive changes you can make to create a work environment that reduces the stress you and your employees feel.
How can you help reduce the stress felt by your employees? Consider these six ideas:
Set a good example. Just as children imitate the example of their parents, so too do employees imitate the example of their boss. Demonstrate what work-life balance looks like. Take time for your family and your wellbeing. Avoid negative attitudes. If you establish a culture of balance and reasonableness at the office, your employees will follow suit and stress levels will go down.
Help them find balance. Even if your employees see you taking time for yourself and trying to maintain a healthy work-life balance, they could struggle to achieve the same thing in their own life. So empower them with information about the benefits of staying healthy through exercise and good eating habits, and the importance of taking breaks. You may even want to create company policies that encourage health and wellbeing.
Communicate openly. Be clear and open with everyone involved in the family business. Create an environment where people feel comfortable asking questions and making suggestions. Let each person know what is expected of them and how they can gauge their success. Stress is reduced when people feel heard and informed.
Don't be afraid of confrontation. In family firms, conflicts often get buried instead of being resolved. However, avoiding conflict can lead to serious problems. Issues can fester, and progress isn't made. In order to get to the bottom of conflicts and move forward, you must respectfully and firmly confront the issue. Acknowledge that you may or may not be right, but insist that the family talk things out. Keep talking until you find a mutually agreeable solution.
Create a pleasant work environment. Your employees will do their best work when their environment is free of clutter and full of life. Get to work organizing, filing, and putting things away. Encourage laughter, teamwork, and bonding. Bring in some art and plants. Plants purify the air, reduce blood pressure, and promote positive energy.
Express appreciation. It is a good practice to daily look for opportunities to tell each person how much you appreciate them. Employees need to hear commendation. And if they hear you offering commendation, they will be more likely to express appreciation for the help their colleagues give them as well.
A positive work environment is vital when it comes to reducing job stress, forging strong family bonds, and increasing productivity. Sometimes it is easier said than done, especially when it comes to working with family. I am here to help you manage the unique challenges of working with your loved ones. If you live near Portland, OR/Vancouver, WA, please
contact my office
to schedule an appointment.