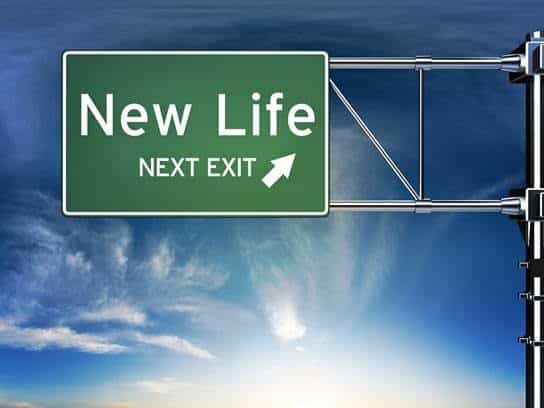 It may be slowly dawning on you that you aren't normal. You may have started out that way many years ago, but after life with an Aspie it's clearly not possible to be normal anymore. You've been "aspergated!"
What do I mean by "aspergated"? After years of adapting to your Aspie loved ones, many Neuro-Typicals feel as if they have one foot in the NT world and one foot in the ASD world. . . not quite fitting into either. Is that how you feel? Please take heart.
Recognizing that it's happened to you is the first step to fixing it. It's not too late to switch gears and create a new identity for yourself. You can even do this while making your NT/AS relationship thrive. Just don't give up on yourself.
I do believe there is "New Life Ahead" for you. During this season of giving, how about giving yourself the gift of appreciation for all that you do and how wonderful you are? Ironically the wear and tear you have suffered in your life with an Aspie has made you much more aware. Use this consciousness to actively and purposefully build a new life.
Think about all of the gifts you need to give yourself right now! How about that quilting convention you've always wanted to go to? Or perhaps you've wanted to start meditating? What about finishing your degree? Kayaking anyone? Start planning now for a New Year filled with appreciation for "A New Life Ahead".
Join the next low-cost video conference, A New Life Ahead. It will be held on Thursday, December 8th at 9AM PT. You'll be inspired by our discussion! If you can't make it, please check back for future Meetups or book a one-on-one educational session with me. While this is not therapy, you will get a lot of your questions answered.
I want to give you the courage and motivation you need in any way that I can. That's why I've written about my experience and that of others, so you can see that if they did it, so can you. If you haven't purchased your copy of my books on how to make your NT/AS relationships thrive, here are links with more information:
Out of Mind – Out of Sight: Parenting with a Partner with Asperger Syndrome

Life with a Partner or Spouse with Asperger Syndrome: Going over the Edge?
Read more on my website: Asperger Relationships.