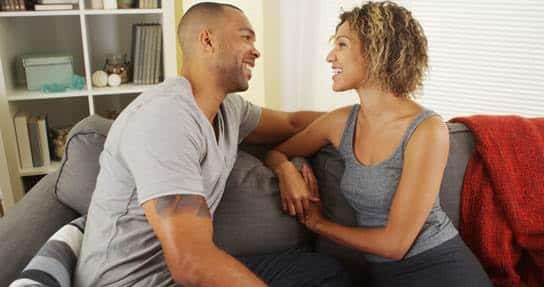 Having counseled couples for over thirty years, I've come to appreciate that communicating effectively is more of an attitude than having
specific skills
. The skills seem to emerge when your heart is in the right place. In one of my books,
Entrepreneurial Couples: Making It Work at Work and at Home
, I shared advanced truths of healthy communication to help couples become better communicators.
Embracing these truths will assist you so that you can (I) more clearly define the problem or topic of discussion, (2) more accurately listen and understand your partner, and (3) develop even more flexibility and expediency in accomplishing your communication goals.
There are four advanced truths of healthy communication. In this post I will focus on the first two:


#1 The explanation used to describe a person or situation is not the person.

We all build hypotheses about our partner in order to understand and respond to his or her behavior. For example, one couple I worked with faced a communication breakdown (their names have been changed). Kurt wanted to move to get a promotion and his wife Trish refused to leave even though she'd been willing to relocate in the past. You see Kurt assumed that Trish always followed his career moves because she put his career before her own.
In reality, Kurt's promotions opened career doors for Trish also. Furthermore, moving to a new town every few years when she was younger and childless was not a problem for Trish. But with twin daughters to care for, a desire to put down roots in a community, and a career of her own that she loved, Trish demonstrated another side of herself that did not fit Kurt's explanation of her. As Kurt expanded his consciousness, both he and Trish learned that there is more to their partner than one simple explanation.
#2 People do not operate out of sensory experience, but rather out of their interpretation or map of reality.

Because we build hypotheses, we tend to operate in the world as if our internal maps (i.e., hypotheses or explanations of reality) are the truth. We forget that we developed these internal maps after gathering information with our senses. Once the map is built, we sometimes ignore future sensory experience in favor of our presuppositions.
Therefore, the second advanced truth is closely aligned with the first advanced truth. Knowing that you and others are operating in the world according to your own interpretation of reality releases you to notice what facts or real experience contributed to a specific behavior.
For example, another couple (names have been changed), Karla and Mike, had been ignoring their own senses with regard to Mike's alcohol abuse. They ignored how much he drank. They ignored the irrationality of their fights. They ignored the effects of alcohol abuse on their children, employees, and friends. With the incredible success of their business, and moving into a brand-new million-dollar house, Mike and Karla felt as if they were on top of the world without a care. It seemed a contradiction that they would have serious problem at the height of their financial and material success.
Yet Karla was shaken to notice her sensory experience when Mike shattered a liquor bottle against the living room wall. Then all of the other sensory clues she'd been ignoring fell into place, too. It was time to adjust her map of reality to include the possibility that the husband she loved was an addict. Similarly, Mike's map of reality changed shortly after Karla confronted him.
Keeping these advanced truths in mind will put your heart in the right place so you begin to trust that you and your partner really are on the same side. In an upcoming post I'll share two more advance truths for healthy communication.
The most important thing to remember is that it's okay not to have all the answers and to ask for help. For the couples I mentioned in this post, the communication breakdown was so severe that they were unable to achieve any solutions until they asked a professional for help. If you need help communicating with your partner, and you live near Portland, OR/Vancouver, WA please contact my office and schedule an appointment.
If you live elsewhere, we can also discuss best communication practices for entrepreneurial couples via a secure video Q & A session. Learn more by visiting Entrepreneurial Couples Remote Education.