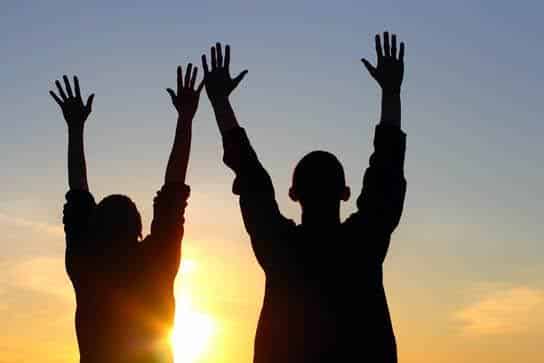 Working long hours, working out of your home, or working and living with your spouse/business partner twenty-four hours a day leaves little time to recuperate inner strength. As the stress increases and the opportunity for recuperation diminishes, many entrepreneurial couples fall victim to stress related illnesses, mental or emotional problems,
chemical dependency
, and spiritual despair.
The process of losing your health (physical, psychological, interpersonal or otherwise) begins long before symptoms develop. The stress process begins the moment you allow any part of your life to be out of alignment. If one system (such as your body, your marriage, or your work) is unattended or allowed to stay out of healthy alignment for too long, it affects the other systems, which in turn produce stress and deterioration.
If you are going to manage the excessive stresses of entrepreneurial life you actually need more stamina than the average person. To combat the pressures caused by the competing demands of love and work and to build the necessary stamina for this complex lifestyle, you must build a power plan to maintain and enhance your health not just physically, but mentally and spiritually as well.

How can you develop a spiritual plan for your entrepreneurial lifestyle?
Spirit or spirituality is not synonymous with religion or religious. Rather the spirit is the part of us that defines us and yet connects us to others. It has long been known that a strong healthy spirit will guide us successfully through adversity, whereas a conquered spirit will succumb to illness and death. Therefore, keeping spirit or life force healthy is essential to the process of achieving healthy balance in any life. For entrepreneurial couples especially, the key to effective stress management is the proper alignment and interaction of a healthy mind, a healthy body, and a healthy spirit.
Even if your life has led you in one of these stressful directions, don't despair. Make meaning of the experience and put the disaster into the context of your life. Then reorient that life to meet your values.
If one of those values is a belief in God, yet you are not attending to that spiritual relationship, the balance in your life is compromised and will inevitably lead you to some form of personal or interpersonal dysfunction. On the other hand, if you develop a stronger sense of self as belonging to something larger than just this earthly existence, and you make a commitment to that higher self (i.e. through prayer or inner contemplation), even when you have suffering, you will have a meaningful and prosperous life to share with the ones you love and work with.
If you live near Portland, OR/Vancouver, WA please contact my office and schedule an appointment. If you live elsewhere, you can schedule a remote education session, and then we can discuss how to make your business/home life thrive.
Read more: Spiritual Component Essential to Healthy Entrepreneurial Life.