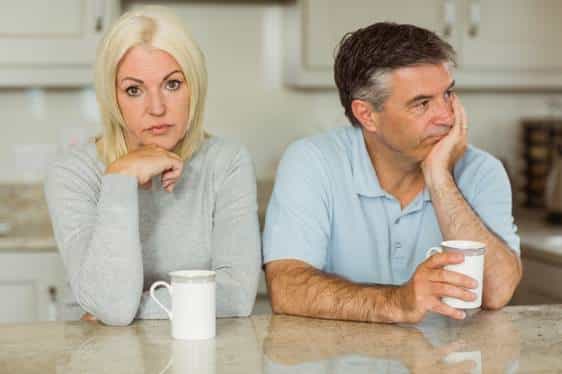 Breaking up is hard to do for any married couple. When
Asperger's Syndrome
is thrown into the mix, the question of staying or leaving becomes especially poignant.
I don't know how many times I have heard neurotypical partners of a NT/AS marriage say, "I'm staying . . . for now." The sadness and heartbreak is intense in these words. Yet there's hope that the relationship will turn around. Or perhaps the speaker is aware that they have no other options. Another possibility is that commitments to children outweigh leaving a disastrous marriage. However, "staying for now" is a strange place to be, isn't it? Not quite a commitment. Not quite an answer to the painful dilemma of these relationships.
The February FREE International Asperger Syndrome Partners & Family of Adults with ASD Teleconference will address this topic: To Stay or To Leave. You can tie in by telephone on Thursday, February 18, 2016 at 2:30 PM PDT. Already 39 people have signed up because they're so eager and hungry to be heard and learn how to make their NT/AS marriages survive and thrive if it's at all possible. Often there are 50 to 60 people from all over the globe who call in. No matter where you live, you can gain free access to this call.

After I make a short introduction and presentation, I'll open the call for questions from the audience and systematically work to get to all of your questions. Don't worry! It's very organized. Everyone doesn't talk at once.
Let's meet to share ways we "stay for now." While some have progressed beyond this place and others are just waking up to what living with an Aspie is all about, there is a huge group in the middle. How do you do it? How do others do it? Let's share our collective wisdom.
Also, if you haven't done so already, be sure to read a free chapter of "Out of Mind – Out of Sight: Parenting with a Partner with Asperger Syndrome (ASD)". This book discusses the science behind Aspie behavior and how you can initiate the rules of engagement that help your Aspie give you the emotional support that you need.