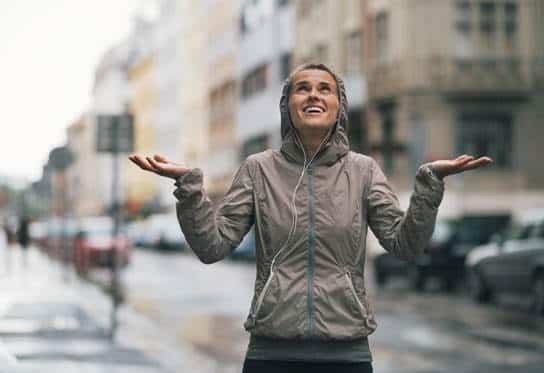 Seasonal affective disorder (SAD) is a type of depression that's related to the shorter, darker days of late fall and winter. It saps your energy and making you feel moody. Treatment for SAD may include:
Light therapy (phototherapy)
Psychotherapy
Medication
Regular exercise
Vitamin D therapy
SAD makes you feel like hibernating, but you mustn't give in to those feelings. Exercise is vital for managing depression. Evidence shows that regular workouts may help soothe a sad psyche as effectively as antidepressants.
Researchers at Duke University tested people with major depression and found that a moderate exercise program (30 minutes 3 times per week) reduced depression as much as medication. Although, medications produced results more quickly, after 16 weeks, the exercise effect caught up, according to the study. Exercise causes the brain to produce serotonin, a neurotransmitter that reduces depression. In addition to this brain chemical boost, working out often enhances your body image and gives you a sense of accomplishment, mastery, and pride.
Being exercise conscious also gets you out of the house and exposes you to more sunlight. As mentioned earlier, light therapy is essential to treating SAD. Research is showing that many in the Pacific Northwest suffer from Vitamin D deficiency, which exacerbates the onset of depression, hypertension, infection, chronic pain, osteoporosis, dementia, diabetes, weight gain, and there's a possible link with breast cancer. More sunlight means you're body manufactures more Vitamin D.
If can't seem to shake SAD on your own and you live near Portland, OR/Vancouver, WA please contact my office and schedule an appointment. Don't waste time waiting for it to go away by itself.
Read more on my website: Overcoming Depression.