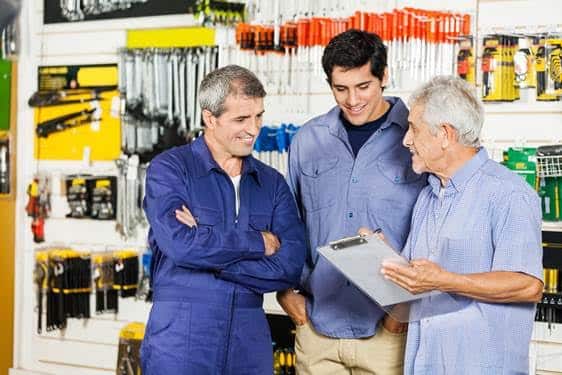 One of the best ways to learn is by watching what other people do to succeed. While your individual situation may differ, you can watch other family businesses and glean valuable insights into how they make a success of it.
I found a nice resource in the six videos in a recent New York Times article that highlight the ups and downs of family businesses. I enjoyed the videos stories that small business writer, Stacy Cowley, collected. Through these real life stories she gleaned six important lessons that every entrepreneurial family can learn from…
A great support team is vital to the leader's success. Watch a story about a bow tie business started by a nine-year-old boy, and how his mom and extended family members support him.
Don't wait to the last minute to train the next generation, rather integrate a succession plan gradually so everyone feels comfortable in their new role. Watch a story about how a fifth-generation brewery owner helped his four daughters fit into the business.
You don't need to know everything before you start your business. Watch the story of an immigrant who saw an opportunity, seized it, and has grown it into a family business.
Because of the family connection, family members often work harder to make your business succeed. Watch two brothers who fought as children grow into a close-knit business venture.
Families should consider what's in the long-term best interest for the business. Watch the story of how loyal customers and employees brought a man back to his CEO position even when it was a cousin who ousted him.
Entrepreneurial families should enjoy the business and have fun. Watch the story of a woodworking craftsman as he shares his passion and business philosophy with his son.
Click here to access the videos.
Are you thinking of starting a family business and want to get it off on the right foot? Or do you see areas that could use improvement before real problems break out? Consulting a business coach has helped many to open up a dialog among the family members that creates a better work environment. If you live near Portland, OR/Vancouver, WA please contact my office and schedule an appointment. If you live elsewhere, please take advantage of my Remote Education for Entrepreneurial Couples and Families. Learn more by clicking here.