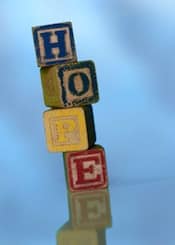 "de Oppresso Liber." This motto comes from the elite US Army special forces unit, the Green Beret. It means Free the Oppressed or Freedom from Oppression. I think it could also be the motto for our
Asperger Syndrome: Partners & Family of Adults with ASD
group.
Meetup after Meetup I hear our members comment how relieved they are to find us and to know they are not alone. I've also received dozens of grateful emails from people who have read my two books, stating that they had no idea anyone understood the oppression they live with.
This group is not about complaining, but about setting ourselves free. It's about acknowledging that we have become tangled in the web of Aspie reasoning. . .so tangled that we have become sick, drained, confused, depressed, lost, enraged, you name it. After acknowledging the truth about what we have become and why, the next step is to free ourselves.
In addition to the Portland location, members are setting up local groups around the country. If you're a Meetup member and want to start a group in your own location, let me know and I can post it to the Meetup calendar. As of now, there are Meetups in the SF Bay Area and Virginia. The best thing to do is to join the Meetup group so you can find out if there's one near you plus, it gives you access to the teleconference. You can enjoy that from anywhere on the globe.
A number of the members have spoken about not having a safe, undisturbed place to listen at the time of the live call. Did you realize that there are recorded episodes that you can listen and learn from too?
The next local Meetup in Portland, Oregon for the Asperger Syndrome: Partners & Family of Adults with ASD group is on Saturday, May 16th at 1:00pm. Or you can catch the same topic on the international teleconference on Friday, May 22nd at 2:30pm. Let's meet to discuss the steps you're taking to win back your life.
De Oppresso Liber!