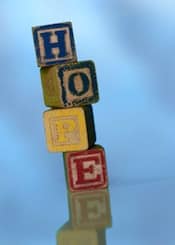 Our hearts and prayers go out to the family and friends of Robin Williams as they suffer such a terrible loss. It's heart breaking that anyone, whether
famous
or not, suffers so much emotional and mental pain such as he did.
What especially concerns me right now is that some who suffer might to be frightened that they too could reach a point where they feel there is no hope. It is important for anyone, whether you have severe depression, bipolar disorder or a serious health condition such as Parkinson's, to know that you can get treatment that will help you cope. Suicide is never the right option.
According to the National Institute of Mental Health "about 2.4% of people around the world have had a diagnosis of bipolar disorder at some point in their lifetime. The United States has the highest lifetime rate of bipolar disorder at 4.4% (more than 10 million people)."
The Mayo Clinic lists the following symptoms for bipolar disorder. The manic phase can include:
Euphoria
Inflated self-esteem
Poor judgment
Rapid speech
Racing thoughts
Aggressive behavior
Agitation or irritation
Increased physical activity
Risky behavior
Spending sprees or unwise financial choices
Increased drive to perform or achieve goals
Increased sex drive
Decreased need for sleep
Easily distracted
Careless or dangerous use of drugs or alcohol
Frequent absences from work or school
Delusions or a break from reality (psychosis)
Poor performance at work or school
Symptoms of the depressive phase of bipolar disorder can include:
Sadness
Hopelessness
Suicidal thoughts or behavior
Anxiety
Guilt
Sleep problems
Low appetite or increased appetite
Fatigue
Loss of interest in activities once considered enjoyable
Problems concentrating
Irritability
Chronic pain without a known cause
Frequent absences from work or school
Poor performance at work or school
The sypmtoms in children are much harder to diagnose and needs immediate attention from a doctor trained to recognize both bipolar disorder and Asperger's Syndrome. Why these two disorders in particular?

Did you know Asperger's Syndrome often displays the same symptoms as bipolar disorder? Oftentimes people with Asperger's are misdiagnosed with bipolar disorder, which can lead to the wrong treatment.
If you struggle with any of the above mental health issues or feel like life isn't worth living, please don't wait another moment to get help. Talk with someone you trust and consult a doctor trained in Bipolar Therapy and Asperger Syndrome. You deserve to receive an accurate diagnosis. If you live in the Portland, Oregon/Vancouver, Washington area please contact my office to set up an appointment.
For more information, visit Overcoming Depression.