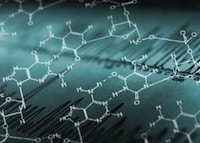 In 2013, President Obama launched a $100 million initiative to unlock the mysteries of the brain so that brain disorders can be better understood and treated. Now, one year later, the journal Nature
reports on the progress
toward understanding the function of the brain.
For many years researchers have focused on only certain areas of the brain, so it's been impossible to sift through these widely dispersed findings and see the function of the brain as a whole. Now a new project is underway to map how the entire brain is connected and how it functions. Once they understand what a normal brain looks like, they can compare diseased brains and see what areas are affected by that particular disease.
To date, they have successfully completed a map of the brain of a mouse. Often rodent brains are the first line of examination since they possess only 75 million neurons, whereas the human brain possesses 86 billion neurons. This map is called the Allen Mouse Brain Connectivity Atlas and is publicly available.
Because of the advances in computer and imaging technology, the Human Brain Project, an European initiative now feels confident that they can map the entire human brain. See a 3-D view of the connections that have already been discovered here.
This is good news for those who suffer behavioral problems, brain injuries and brain disease. Once the damage is understood, better treatments can be developed. For now, the use of medicines, whole foods, vitamins and supplements can often help heal the brain. This is the type of holistic health regimen that I often use with clients.
Learn more about holistic healing on my website – Mind and Body: Holistic Health.
For more information about the brain – Type the word brain into the search box on my blog and scroll through my previous articles about the fascinating things that have already been discovered.