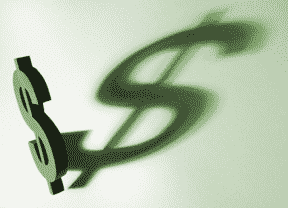 The following phrases and bits of wisdom are based on beliefs that are deeply rooted in our cultural history. As you read through these phrases and statements, check out your feelings, your gut reactions to each. Do some seem truer than others? Do some make you feel uneasy? Which phrase or aphorism rings the truest for you? Which one delights you? And what other bits of wisdom about money can you think of?
Money can't buy love.

You can't take it with you.

Dirty money.

Filthy rich.

Cold, hard cash.

As phony as a three-dollar bill.

A penny saved is a penny earned.

Buy low, sell high.

Two for the price of one.

A fool and his money are soon parted.

It's as easy to marry a rich man as a poor one.

It is easier for a camel to go through the eye of a needle than for a rich man to enter the kingdom of God.

Penny wise and pound foolish.

Money talks.

Love of money is the root of all evil.
Would your marriage mate agree with your answers? Since many marital fights are over money, it's good for everyone, especially entrepreneurial couples, to reexamine what money means to you and what you want it to mean. Only by uncovering your beliefs about money and how they are affecting your most intimate relationships will you be able to challenge the beliefs that are not healthy or productive.
Has money become an overwhelming issue in your marriage? If so, please consult a trained therapist to help you resolve this situation now. Financial problems are really just the tip of the iceberg for couples, concealing deeper, hidden issues between family members. Contact my Portland, OR/Vancouver, WA office to set up an appointment.
Also, check out my book, Entrepreneurial Couples – Making it Work at Work and at Home. It's an invaluable resource for reeducating yourself about money, redefining your attitudes about wealth, and planning for the healthy management of your wealth. I suggest reading and discussing it together as a couple so you can openly discuss this touchy topic.