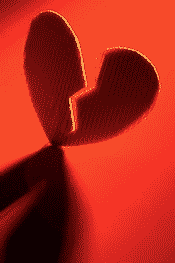 It would be nice if marriage was easy, but it's not. Even with a lot of work, commitment and love, marriages will have ups and downs. If you are
married to someone who has Asperger's Syndrome
, you especially face challenges that most people can't even imagine.
Because of the lack of empathy in your Aspie partner, you will often feel misunderstood and unloved, and this may cause you to think that your marriage cannot survive, let alone thrive. So I wanted to share with an article by columnist, Regina Boyle Wheeler that I really appreciated. She centered on the hope-filled message that you CAN DEVELOP SKILLS THAT WORK in your NT/ASD relationship.
In writing this article, she sought my advice since I've written books on the topic of marriage and Asperger's Syndrome; Going Over the Edge? And Out of Mind – Out of Sight. I was able to share with her insight into three specific areas of life that are critical for a marriage to go beyond merely surviving to actually thriving: Sex, Socializing, and Parenting.
Sex becomes a problem for two reasons. Generally we desire physical contact, yet those with Asperger's Syndrome may have difficulty with being hugged, kissed or caressed. Shyness can cause a Neuro-Typical partner to be unable to speak about what is pleasurable sexually – you just want your partner to intuitively know what you want. However, those with Asperger's can't read your signals. It can quickly kill the mood when you have to talk your way through sex, saying what you like or don't like.
Socializing becomes a minefield of potentially embarrassing situations. The NT partner is always on the alert to head off potentially embarrassing social blunders or topics, so the social event quickly become an exhausting and stress-filled occasion. Rather than endure this, some choose to avoid social settings, or they turn to misusing alcohol or pharmaceuticals to "cope" so it doesn't matter so much. Either option is destructive for the individual and the marriage.
Parenting becomes a battle of conflicting views even though both parents love the child. It can tear your heart to pieces when your Asperger mate fails to recognize when your child needs comfort, reassurance, praise, or even loving correction.
There are ways that you can learn to cope and thrive as an individual and in your marriage. A mental health professional who has specialized training in Asperger Syndrome can help you develop the skills you need. Life is too short to be merely enduring a relationship, especially when you can learn skills that will turn things around for your family. Please contact my Portland, OR/Vancouver, WA office and make an appointment today to find out what they are.
Read more about Therapy for Marriages Impacted by Asperger Syndrome on my website.