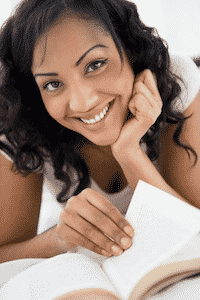 Do you enjoy reading? Many families like to read together as a way of connecting and spending time with each other. That helps the social skills within the family. Did you know that reading can improve how you interact with others in general? According to
a recent study
, the benefits depend on what kind of literature you chose to read. It found that social skills are improved by reading literary fiction.
Why does literary fiction work this way? Unlike popular fiction that focuses on the plot, literary fiction explores complex personalities and relationships that cause the reader to put him or herself into that person's shoes and to think, "What would I do in this situation?"
The New York Times recently spoke about this study in their article, For Better Social Skills, Scientists Recommend a Little Chekhov. They reported, "Reading literary fiction enables people to do better on tests measuring empathy, social perception and emotional intelligence." One of the tests asked the participants to see if they could accurately "read" the expression in the eyes of the people in the photographs. Those who read literary fiction first scored better than the groups who didn't read anything or who read popular fiction.
The researchers say, "The reason is that literary fiction often leaves more to the imagination, encouraging readers to make inferences about characters and be sensitive to emotional nuance and complexity." This promotes more empathy. When we are better able to read body language, then our social skills improve.
Could this help someone on the spectrum? Perhaps. Those with autism and Asperger's Syndrome don't always respond appropriately in social situations. However, it has been proven that parents can train their children on the spectrum to recognize emotions in pictures and then in people's faces so they learn how to respond to someone when they see that same expression in real life situations.
There are inseparable connections and complicated interactions that take place between the mind, body and our environment that impact the kind of people we are. If you would like to improve your social skills, therapy can help. Make an appointment in either my Portland, Oregon or Vancouver, Washington office.
Read more about the connection between your mind and body on my website – Mind and Body Health.