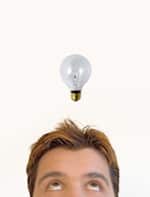 Do you know someone who handles problems with ease? You might be attracted to their confident yet carefree attitude when it comes to conquering daily challenges. For some, this type of attitude and ability to problem solve comes naturally. For others, it can be a real struggle. If it doesn't come naturally, don't be discouraged. You can learn how to adjust and problem solve when challenges come your way. It's starts with your attitude. Once your attitude has been adjusted, then you can attack the problem.
Keys to Problem Solving:

Adjusting Your Attitude

1. Separate the negative feeling from the positive thoughts. Clearing your mind from negative thinking with give you a clean slate.
2. View the problem as an opportunity for growth.
3. Take responsibility and don't blame others. You can only control yourself.
4. Develop a strong desire to solve the problem.
Attacking the Problem

1. Identify the root cause of the problem.
2. Think, strategize, then act on the resolution.
Problem solving is a vital process to learn and implement. You may need assistance from a mental health care professional who can guide you through the steps specific to your needs. Contact my office for an appointment.
For more information, visit Personal Growth.