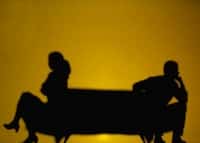 When you love someone with Asperger Syndrome, you may hit a point where you grieve. You may be grieving over the relationship or for the loss of a dream. The problem with this grief is it may not be going away. When you continue to live with your Asperger partner, your keep triggering the loss. You feel it over and over again.
But what is going on when years later you are still so depressed, forlorn, and fatigued over the loss of your dream? I have heard some define this as "Ongoing Traumatic Relationship Disorder". I believe the symptoms are very similar to depression, but of a grief that never goes away or unremitting grief.
On June 15, 2013, Asperger Syndrome: Partners and Families of Adults with ASD will be meeting in Portland, Oregon to discuss the topic, "Unremitting Grief." Sharing stories and giving input from only those who have walked in these shoes can help to bind up the broken hearts of others. Come and join us and share what you know about "unremitting grief." This will be the last Meetup until September and it will not be one to miss. Click on the link for membership details.
Download a free sample chapter of Life with a Partner or Spouse with Asperger Syndrome: Going Over the Edge.