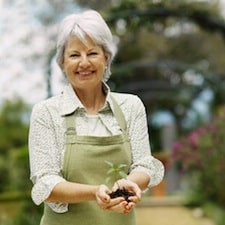 What is an entrepreneurial couple? Since I wrote a book about entrepreneurial couples, I frequently hear that question. There are three types of entrepreneurial couples: solo entrepreneur with a support spouse, dual entrepreneurs, and copreneurs. It is important as an entrepreneurial couple to define which one you are. Let's now focus on one type: the solo entrepreneur with a support spouse.
Definition:
●  One partner owns and manages the business
●  The supportive partner helps out with the business part-time or psychologically
●  The supportive partner may be employed outside the business
Example:
Bob and Carol used to work together in their successful nursery and garden supply business, but Bob has since returned to his old employer leaving Carol to manage the business on her own, as a solo-entrepreneur. Bob has become the supportive spouse. He is employed elsewhere, providing emotional support to his wife's business, but not really involved in the day-to-day management and headaches of running it. Carol, on the other hand, recognizes her talent as an entrepreneur and is much better suited to running the operation on her own as a sole proprietor.
Summary:
While each entrepreneur brings his or her own character, strengths, and weaknesses to the business, the supportive spouse also has qualities that balance with the qualities of their entrepreneurial spouse to create a specific relationship style and business. To learn more about the solo entrepreneur with a supportive spouse, download my eBook – Entrepreneurial Couples – Making it Work at Work and at Home.