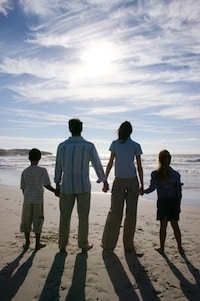 In light of the recent tragedy at the Sandy Hook Elementary School in Connecticut, I thought it would be appropriate to share a few tips for parents. Whether you live in Connecticut or on the other side of the world, we are all effected. Parents often times struggle to find the right words to explain tragedies to their children. Children are not blind to what is going on in the world. They watch it on TV, read it on the Internet or hear adults discussing it.
  
Here are a few tips to help you discuss these sensitive issues with your children:
  
Draw them out. Ask them what they have heard and how it makes them feel. Be prepared to give brief and honest responses, but avoid going into detail.
Stay calm. Wait until your emotions are under control before speaking with your child. They will pattern their own behavior after yours. That doesn't mean you have to be devoid of emotion, but if you are overly upset, they may not listen to a word you are saying. 
  
Be available. Let them know you are there to talk whenever they need you. Get back into a routine as quickly as possible and spend some quality time together as a family. Maybe as a family, look for a way to memorialize those who have lost their lives. 
Reassure them. Help them appreciate that these tragedies are not common, but they do happen. Explain to them what is being done to prevent these types of things from happening again. Focus on the positive things that can come out of a tragedy. 
At times, children might need the assistance of a mental health care professional to help cope with a tragedy. Click here to read how to pick a therapist for your child. If you live in the Portland, Oregon/Vancouver, Washington area, contact my office to set up an appointment.