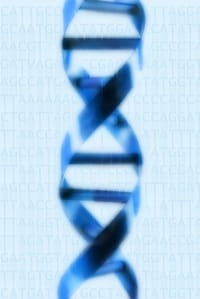 There has been plenty of controversy surrounding possible causes of autism and other disorders like schizophrenia. The New York Times Online posted a particularly
newsworthy article
about the link between these disorders and a father's age.
The study shows that genetic mutations are higher later in life. A child born to a male in their 20's had an average of 25 mutations. The mutations grew 2 per year. A male in their 40's had an average of 65 random mutations. Mothers showed a steady rate of 15 mutations regardless of age. Experts are saying that maybe 20-30% of these mutations may be linked to autism and schizophrenia.
Experts also say that this information may change when someone chooses to have children, but shouldn't be a reason to not have children later in life. Of course, there are other possible factors that could cause these disorders in children. For more information on the study, read Father's Age Linked to Autism and Schizophrenia.
If your child has been diagnosed with autism or schizophrenia, psychotherapy can help. Contact my office to set up an appointment if you live in the Portland, Oregon/Vancouver, Washington area.