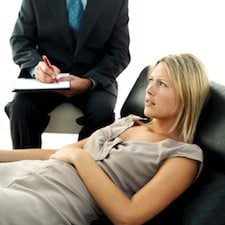 Have you ever been around a whiner? Do you like listening to the negative, persistent complaining? Probably not. This type of communication leaves both parties drained instead of refreshed. Whining has a tendency to be prevalent in therapy sessions. The client comes in week after week with the same old problems that they like to vent about. Because of this, many therapists are changing their approach from unconditional love to tough love.What is the reason for this shift? Whining and complaining doesn't solve problems. Therapists see the need for their clients to be more solution-oriented. They are looking to answer the question: What is the root of the whining? What truly is the problem? If the client is not looking to problem solve, then some therapists may end therapy until the client is ready for change.
How to get a whiner to change? In the article How to Stop Whining: Therapists Try Tough Love by Elizabeth Bernstein there are some excellent suggestions. For example: Create a good rapport with the whiner. Use commendation before counseling. Set a specific limit on how long complaints are allowed. Ask questions to draw out the individual and look for a real problem. Help the individual look for a solution by asking what they plan to do about it.
There are many more ideas, so I highly recommend reading the article. Even if you are not a therapist, I am sure you know a whiner or two. This might give you some tips of how to handle them.
Are you looking for solution-oriented therapy? Contact my office to set up an appointment if you live in the Portland, Oregon/Vancouver, Washington area. Click here to learn about Psychotherapy Options.