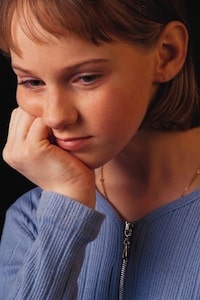 Maybe you have reasoned in the past that being left out is part of childhood. Just grin and bear it and all will be fine. Sadly, being left out or ostracized – even for a short period of time – can carry along some very negative side effects on children.
According to researchers at Kent State University and colleagues at Pediatrics, children who feel left out may often make a choice to be less physically active. A staggering 41% of children in a recent study chose an inactive activity instead of a physically active one after being left out of an online computer game. Researchers are now linking obesity, an increase in eating, and other health problems to ostracism. This type of child will most likely spend more time alone and sedentary.
As a parent, it would be difficult to see your child enduring this hardship and the side effects that come along with it. When you become alert to the fact that this is in fact happening to your child, your reaction and response to the situation will greatly affect how the child will act and feel. The first thing to do is not to overreact, rather be a good listener. Let your child express how they feel without being judged especially because they probably feel judged by everyone else. Empathize with them and reassure them of your love for them and the good qualities that they have. Also reassure them that many kids have dealt with this same problem. Work with your child help them develop the power of perception, social skills, and how to set small goals to make friends.
If you are not able to reach your child and you feel that their situation is worsening, don't be ashamed to ask for help from a counselor or family therapist. With the assistance of a therapist, you can work together for the benefit of your child. Being a good parent means doing whatever you have to do for your child and that sometimes means getting a professional involved.
For more information, read Am I a Good Parent or contact my office to set up an appointment.