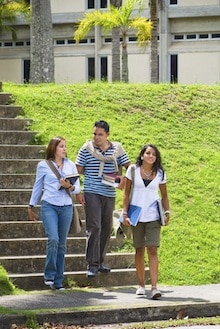 To parents with high school students who have Asperger's, High-Functioning Autism, PDD-NOS, ADD, NLD, Dyslexia, and other learning differences,
College Internship Program
(CIP) has an exciting offer for you. CIP is offering a program to help your teen transition from high school to college with a 2012 summer program.
Making that transition for a teen with learning disabilities can be incredibly challenging. To assist with this challenge, CIP has specifically designed this program. The curriculum includes:
• Roommate Rules: Written and Unwritten
• Navigating a college campus
• Social dining, chit chat and eating rules
• Self-advocacy and disclosure
• Self-initiation
• Making plans with friends and planning leisure activities
• College 101
• Dealing with being away from home
In addition to the above, every day will begin with using ice breakers, idioms, and a discussion of expected versus unexpected behaviors. Six different dates and locations are being offered. This is a wonderful opportunity. I highly recommend looking into it for your teen. They are now accepting applications. Click here for more information.