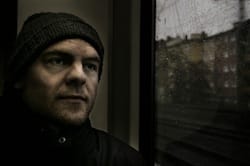 Millions of men are affected every year by depression. Many men like to keep their emotions tucked away which can make it difficult to recognize the
signs and symptoms
. Unlike the "typical" sadness, depression in men comes across aggressive and irritable. It may be hard for a man to admit to being depressed, but pushing aside the stereotypes and seeking help is necessary – especially if there are children involved.
A study performed at the New York University School of Medicine noted a serious issue for children with depressed fathers. After analyzing 22,000 children in two-parent homes, noted that children with depressed dads are more likely to have behavioral and emotional problems. Researcher Michael Weitzman, M.D. stated the seriousness of depression in the family by stating, "There is a doubling of the risk if the father alone is depressed, a tripling of the risk if the mother alone is depressed, and the risk increases fourfold if kids have a depressed mom and dad." For more information on this study, read Dad's Depression May Raise Kids' Risk of Emotional Problems.
Many times depression is something that can't be avoided, but it can be treated. If a mother or a father is depressed, then seek help immediately. You will feel better and your children will benefit in a big way. For more information, read – How to Help Children with Depressed Parents and Overcoming Depression.